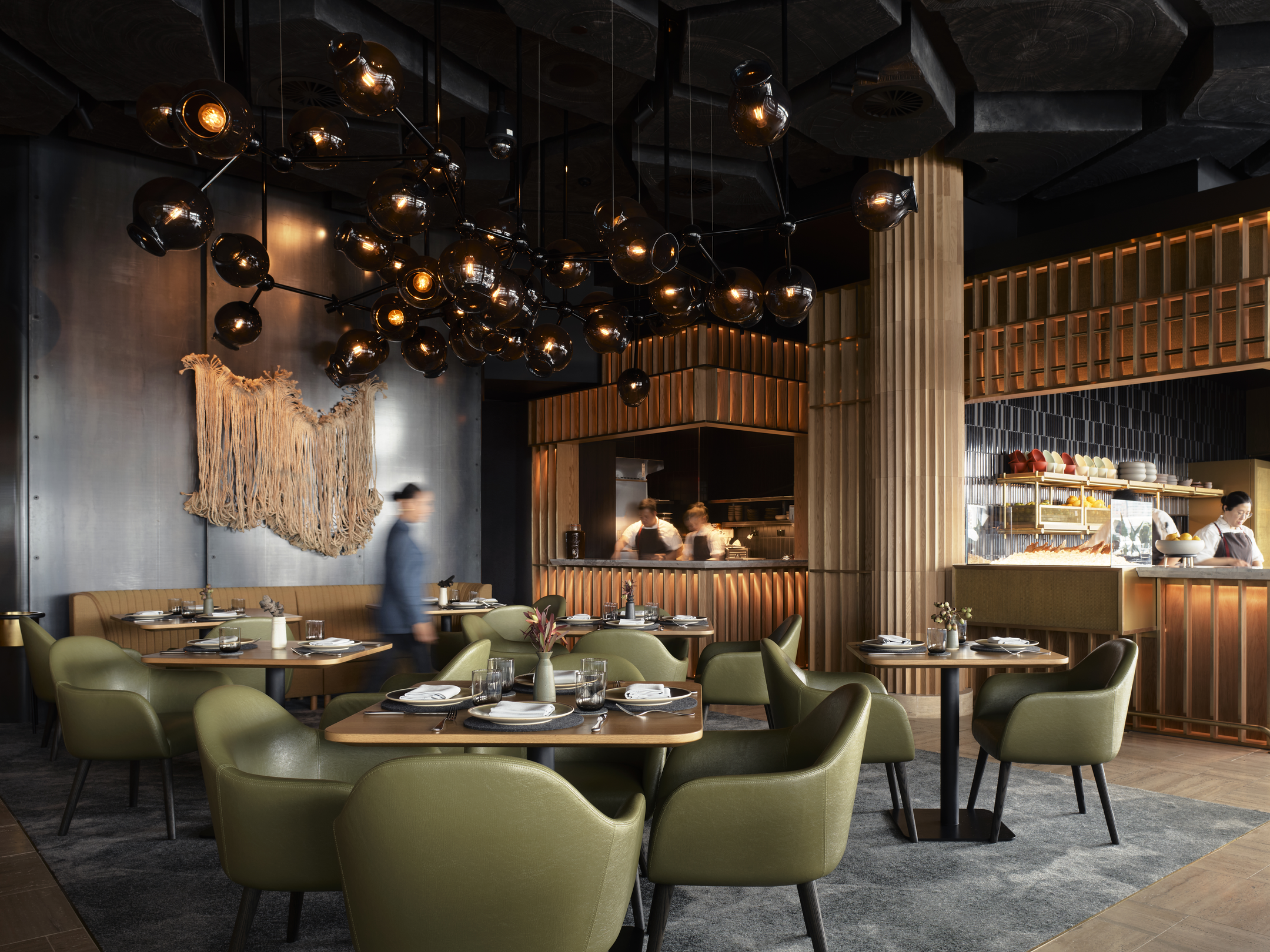 INTIMATE VENUES
Planning a small and intimate event?
Crown Sydney's renowned culinary line-up offers an array of elegant private dining venues to suit intimate corporate occasions. From luxury elemental dining at Woodcut, to opulent Cantonese cuisine at Silks and classic Italian fine dining at a'Mare, a bespoke dining experience awaits.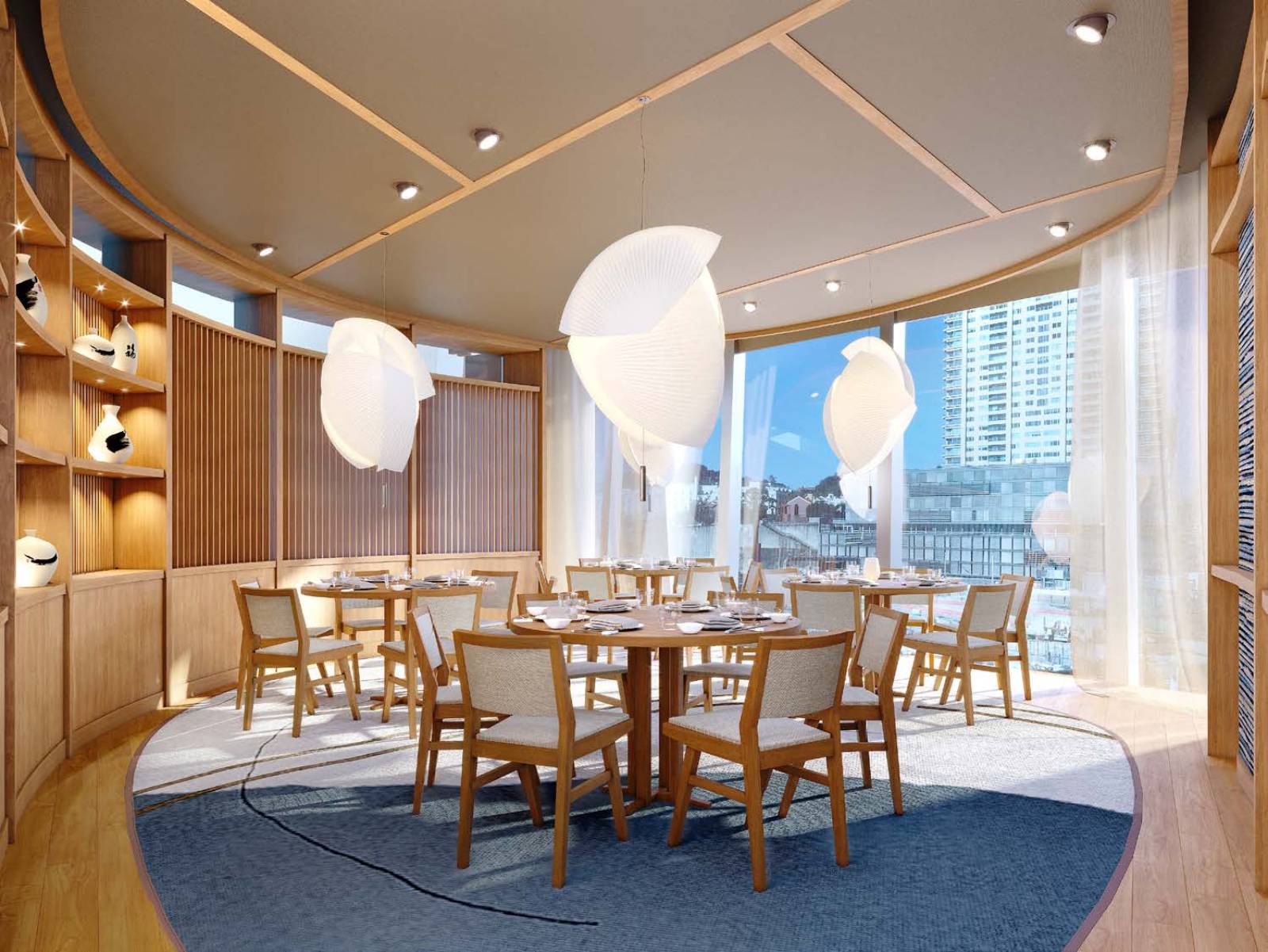 Nobu
Seated 18

Guests will be fully immersed in the zen-like tranquility of Nobu's three private dining rooms, that can accommodate parties of a minimum of eight to a maximum of 18 guests. Aqua hues surround the space as well as lush timber wall panels, offering a serene elegance to enhance the unique culinary experience.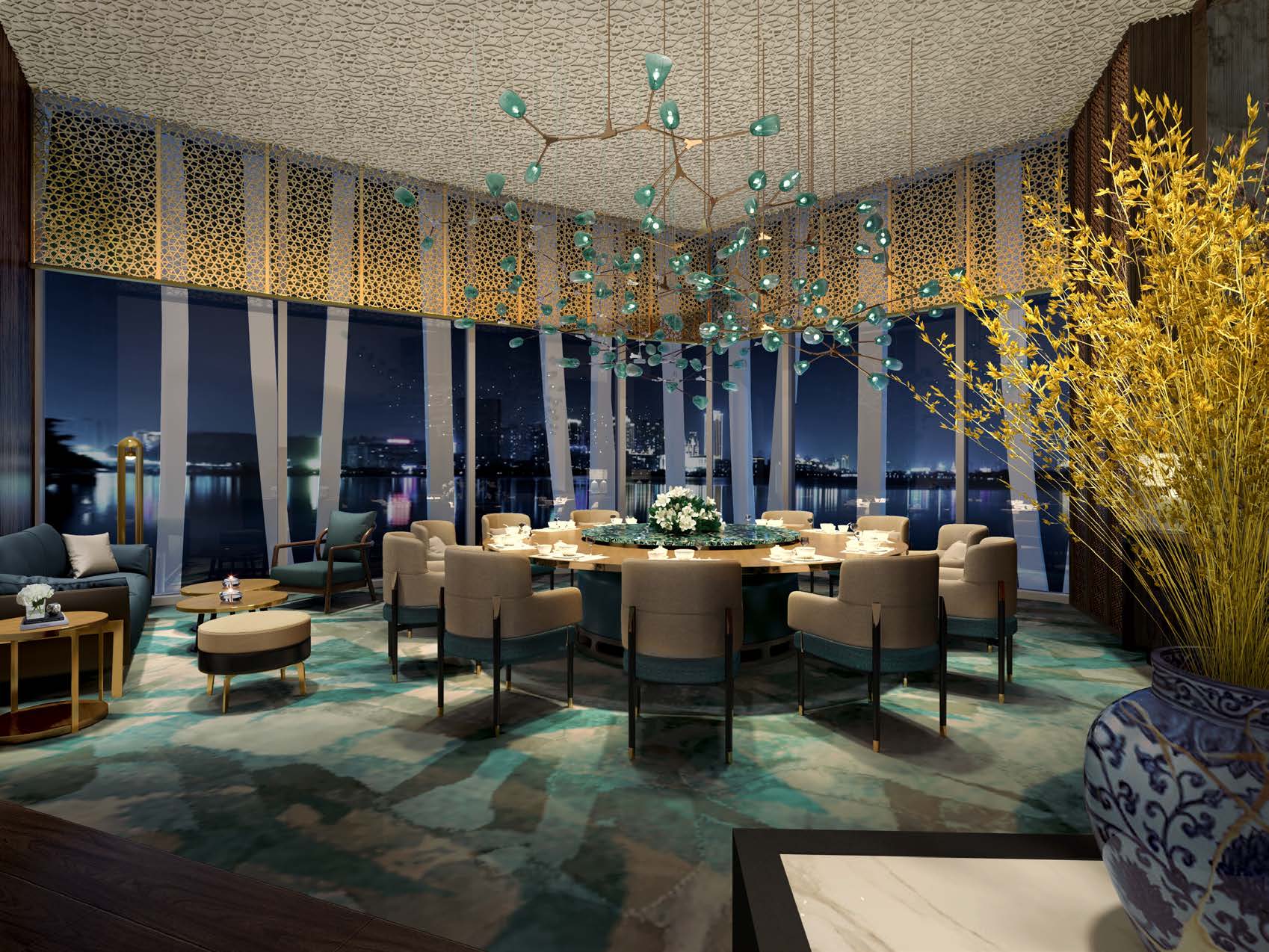 Silks
Seated 12

Savour unforgettable Cantonese cuisine in one of Silks' beautifully presented private dining spaces, with dedicated personal service. Nine impeccable dining rooms accommodate parties of a minimum of five to a maximum of 12 guests in Silks signature Chinese grandeur. Each room is lavishly appointed with feature chandeliers and exquisite artwork, for an opulent dining experience like no other.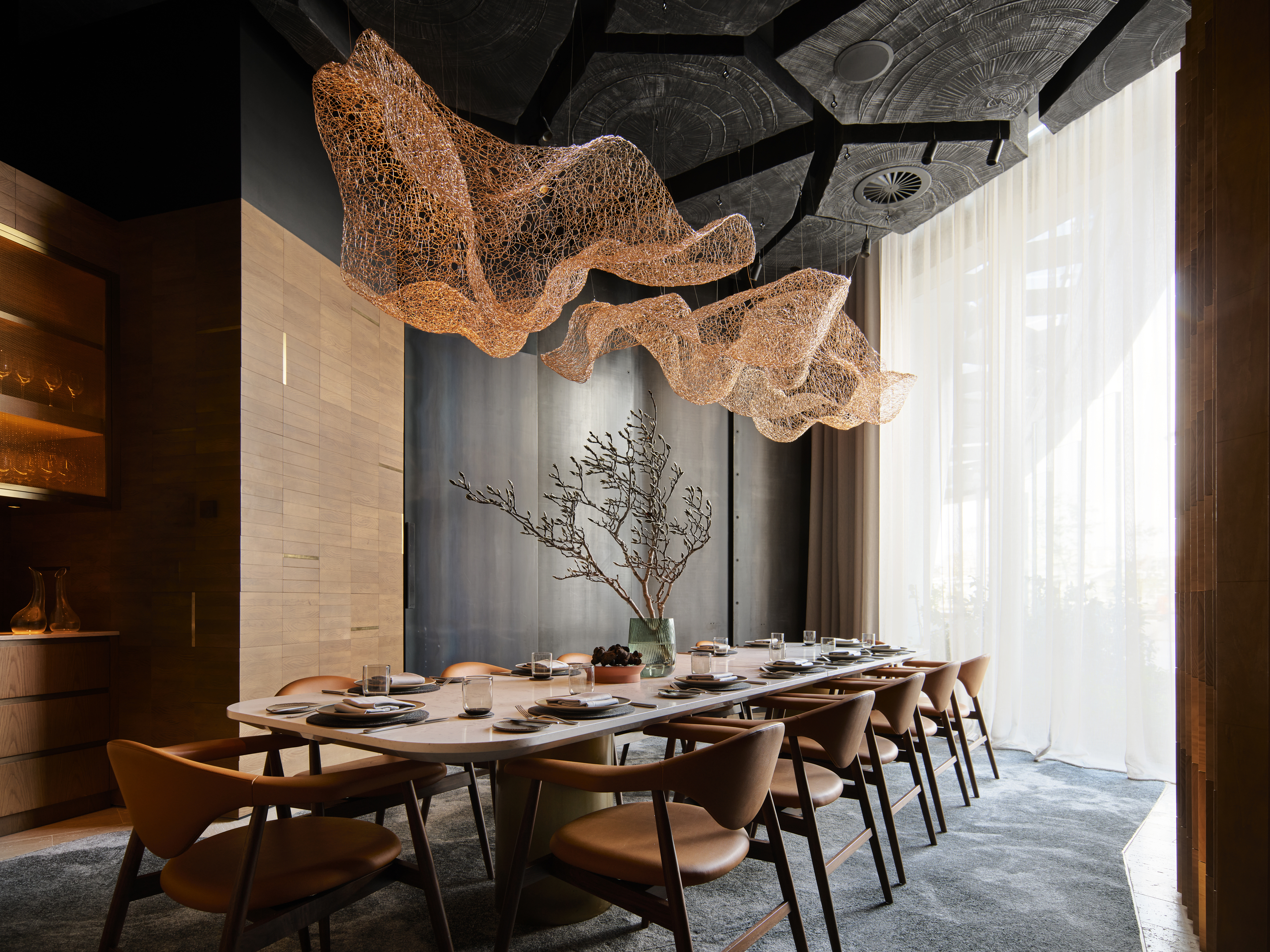 Woodcut | Silverash
Seated 12

Silver Ash is quietly closed from Woodcut's main dining floor, giving guests a truly exclusive setting, ideal for business lunches and private celebrations. This room will receive their own dedicated waiter and knowledgeable sommelier, as well as an especially curated menu.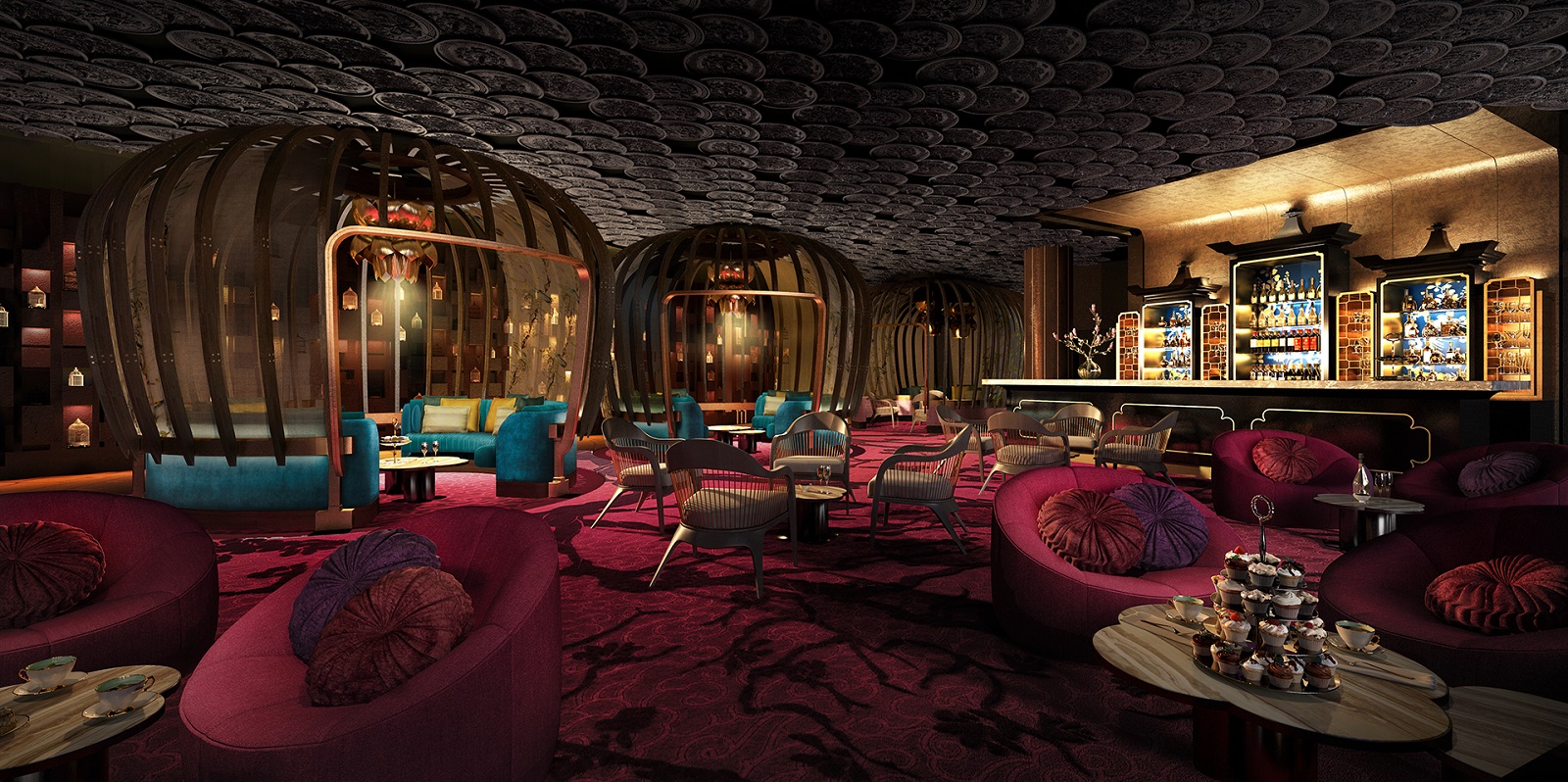 Teahouse
Seated 12

A sensory dining experience you won't find elsewhere awaits at one of Teahouse's ornate birdcages. Ethereal and colourful, these opulent birdcages feature plush velvet cushions and burnished gold accents that feels as decadent as the bespoke cocktails and world-class champagne on the menu. Capable of hosting intimate gatherings of six to a maximum of 12, allow your guests to be immersed in the whimsical indulgence of Teahouse.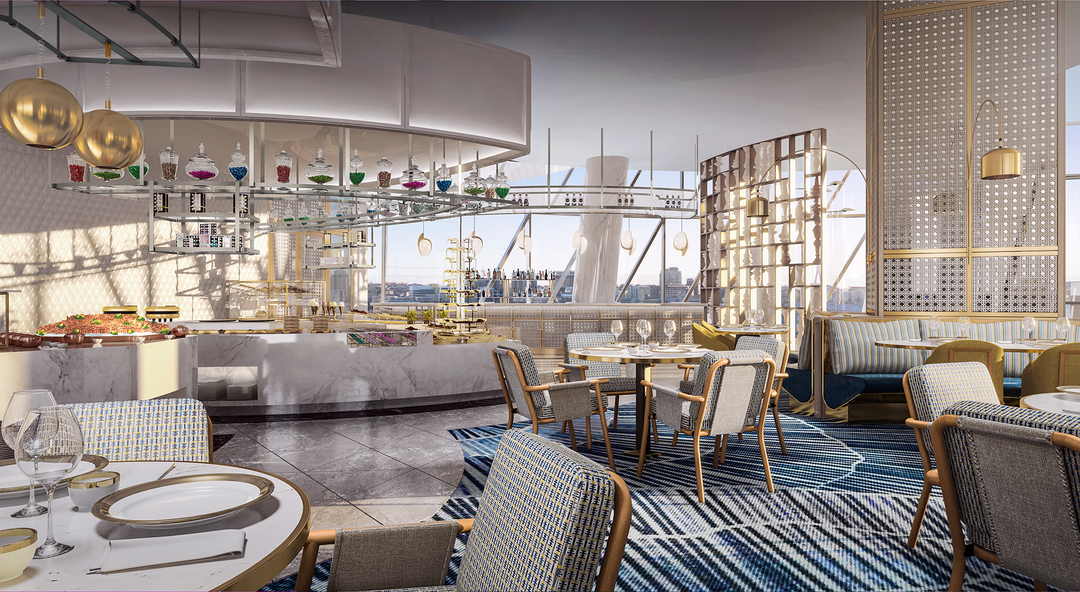 Epicurean
Seated 12

Boasting prime position with panoramic views of the Sydney Harbour Bridge and surrounding waters, Epicurean offers a bright and vibrant setting for life's special moments worth celebrating. Choose between two private dining rooms that can accommodate groups of up to ten and 12 people, respectively.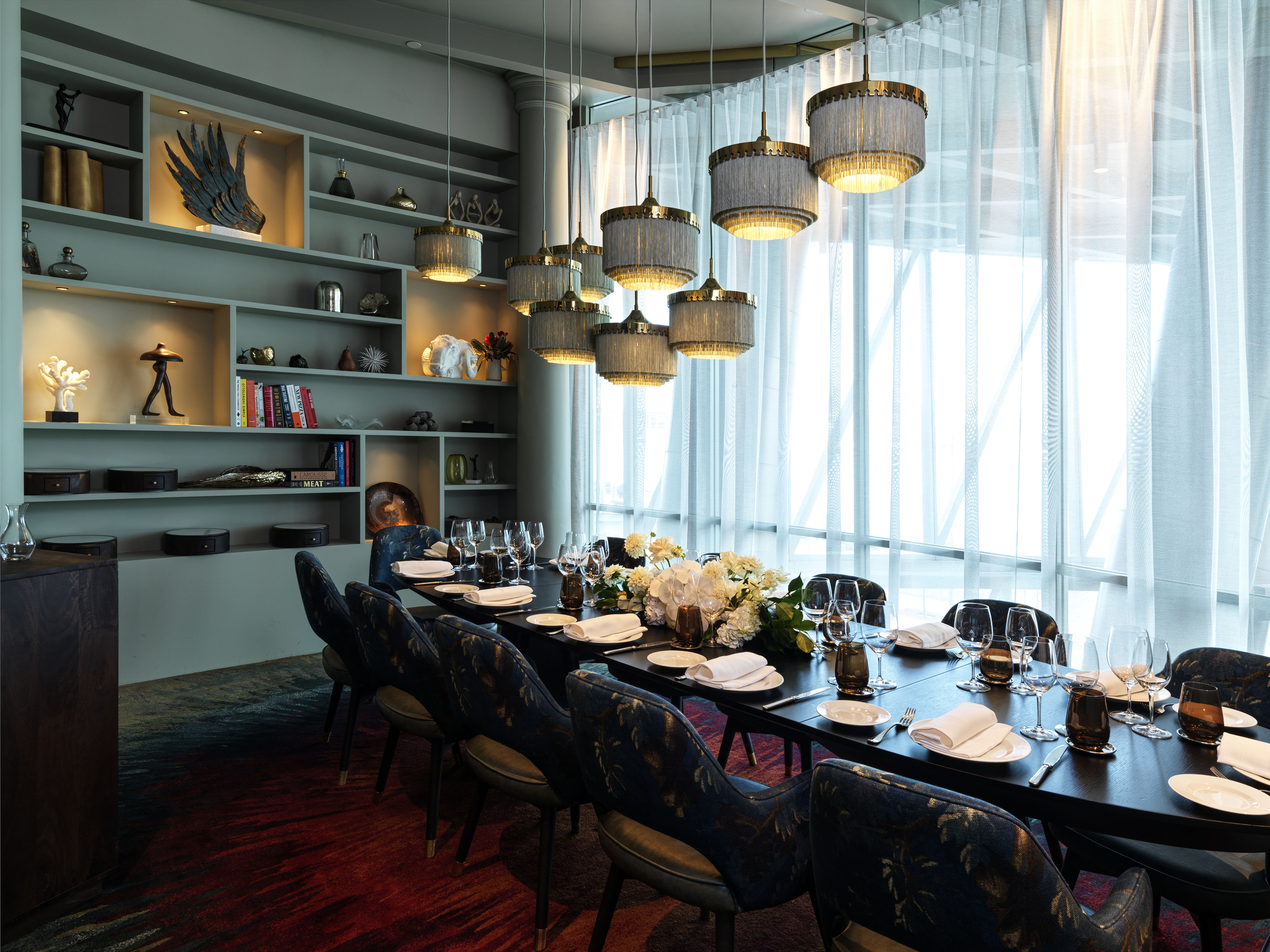 a'Mare | The Library
Seated 12

With seating for up to 12 guests this intimate private dining room, aptly named The Library is all glamour overlooking the energy of the main bar. Featuring pristine water views, the lush bold carpet complements the opulent fringed chandelier to create a space to escape for your special occasion.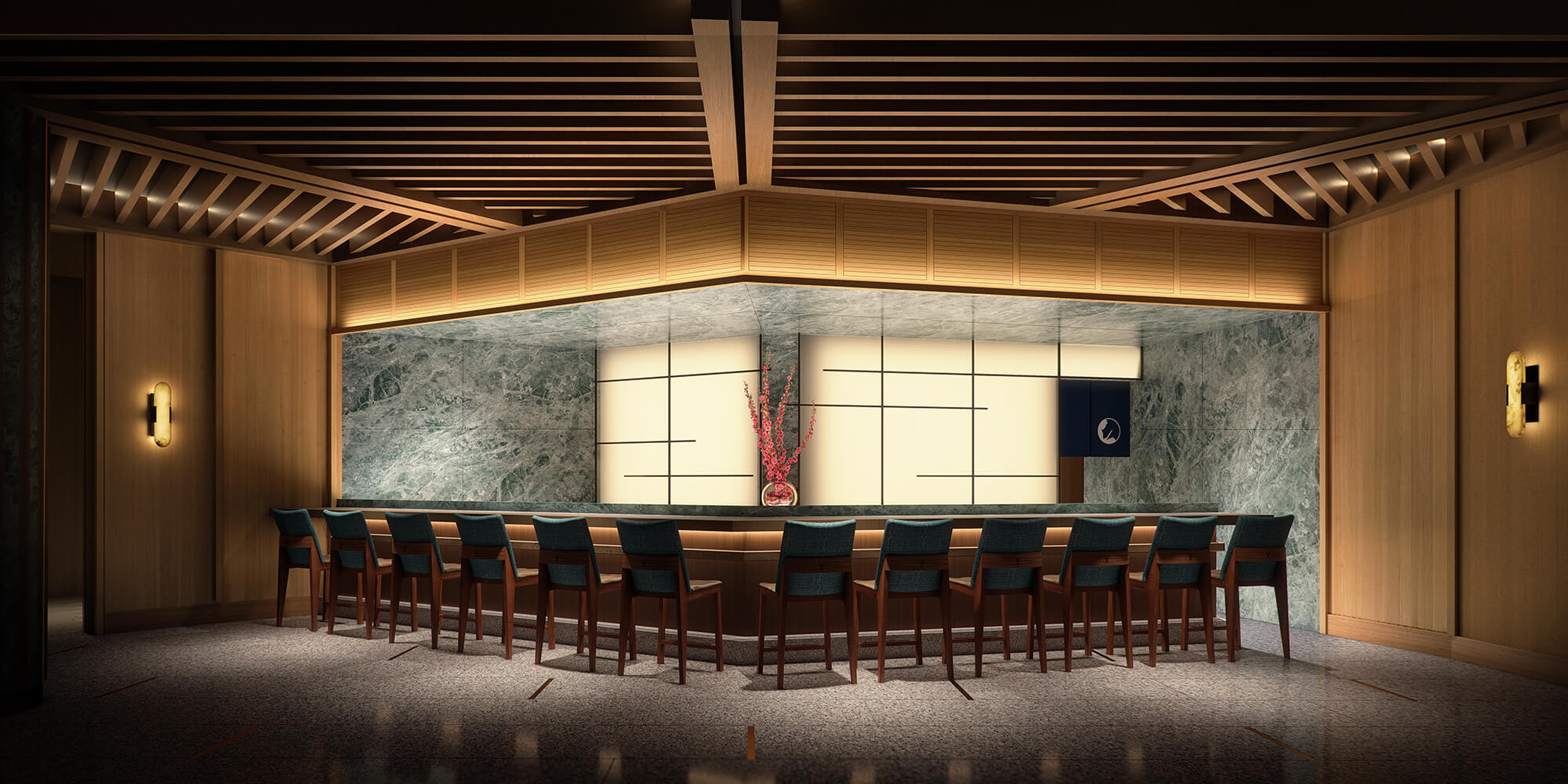 Yoshii Omakase | Exclusive Hire
Seated 10

Yoshii's Omakase redefines intimate dining, with a bespoke culinary experience curated by the chef himself. Positioned inside the entrance to Nobu, this ten-seat Japanese fine dining venue is extremely private,and includes your own lavishly furnished balcony. Amongst a Zen-like contemporary and minimalist interior, Yoshii will guide guests through a unique omakase dining experience.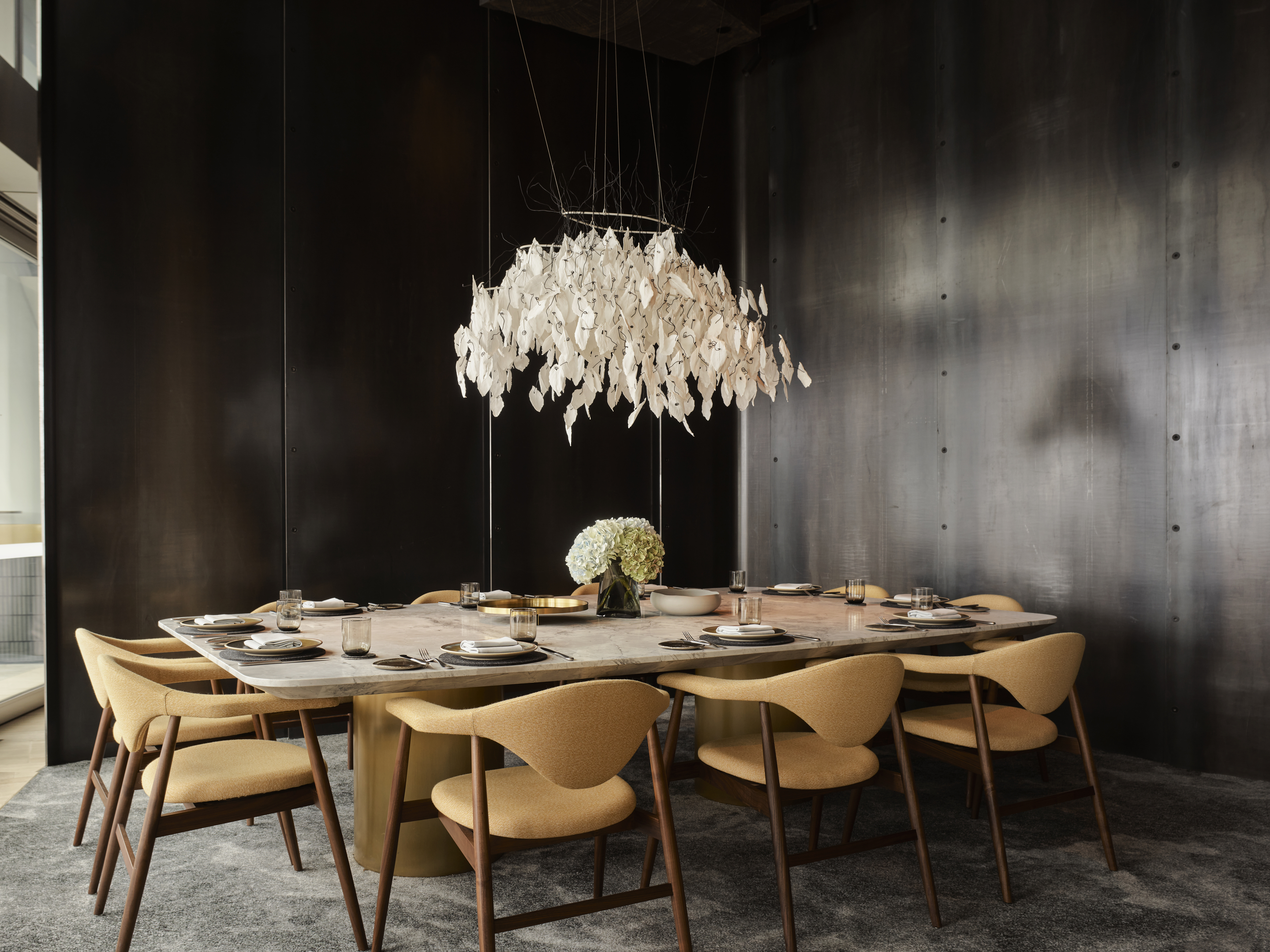 Woodcut | Chef's Table
Seated 10

A sprawling marble tabletop to the right of Woodcut's restaurant floor will allow diners to be enthralled by the enticing theatrical open kitchen and vitality of the restaurant, yet still have the service and feel of a private dining room. To make this experience all the more exceptional, a dedicated waiter and sommelier will service this area and guests can dine off a specially curated menu.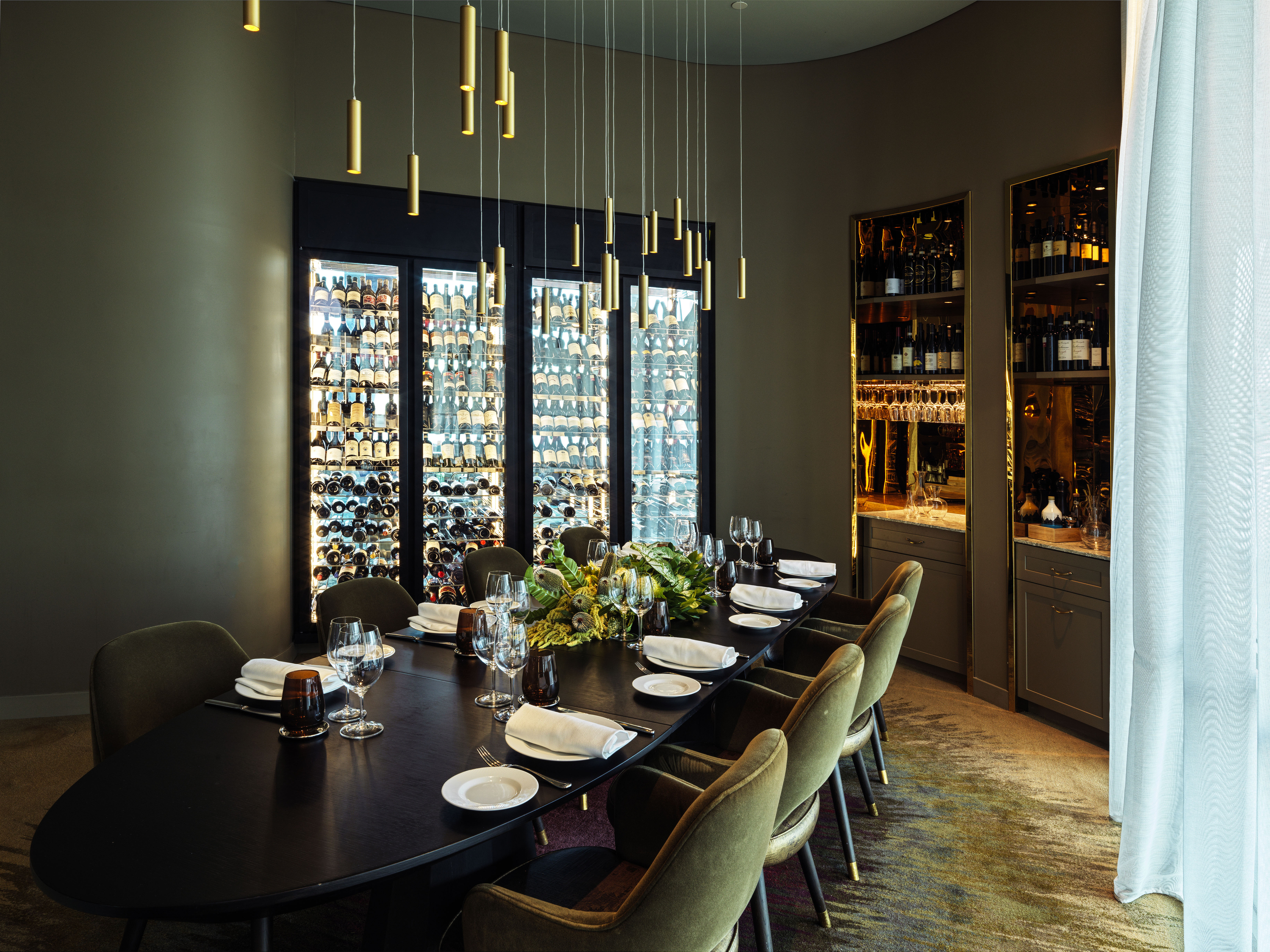 a'Mare | The Wine Room
Seated 10

With seating for up to ten guests The Wine Room is discovered at the end of the upstairs hallway at a'Mare. The stunning space offers a glimpse of the Sydney Harbour and features an enviable wine collection showcased in the wine cabinets. Featuring dramatic glass windows and fine brass suspended pendant lights, the space feels exclusive and personal - perfect for an intimate event.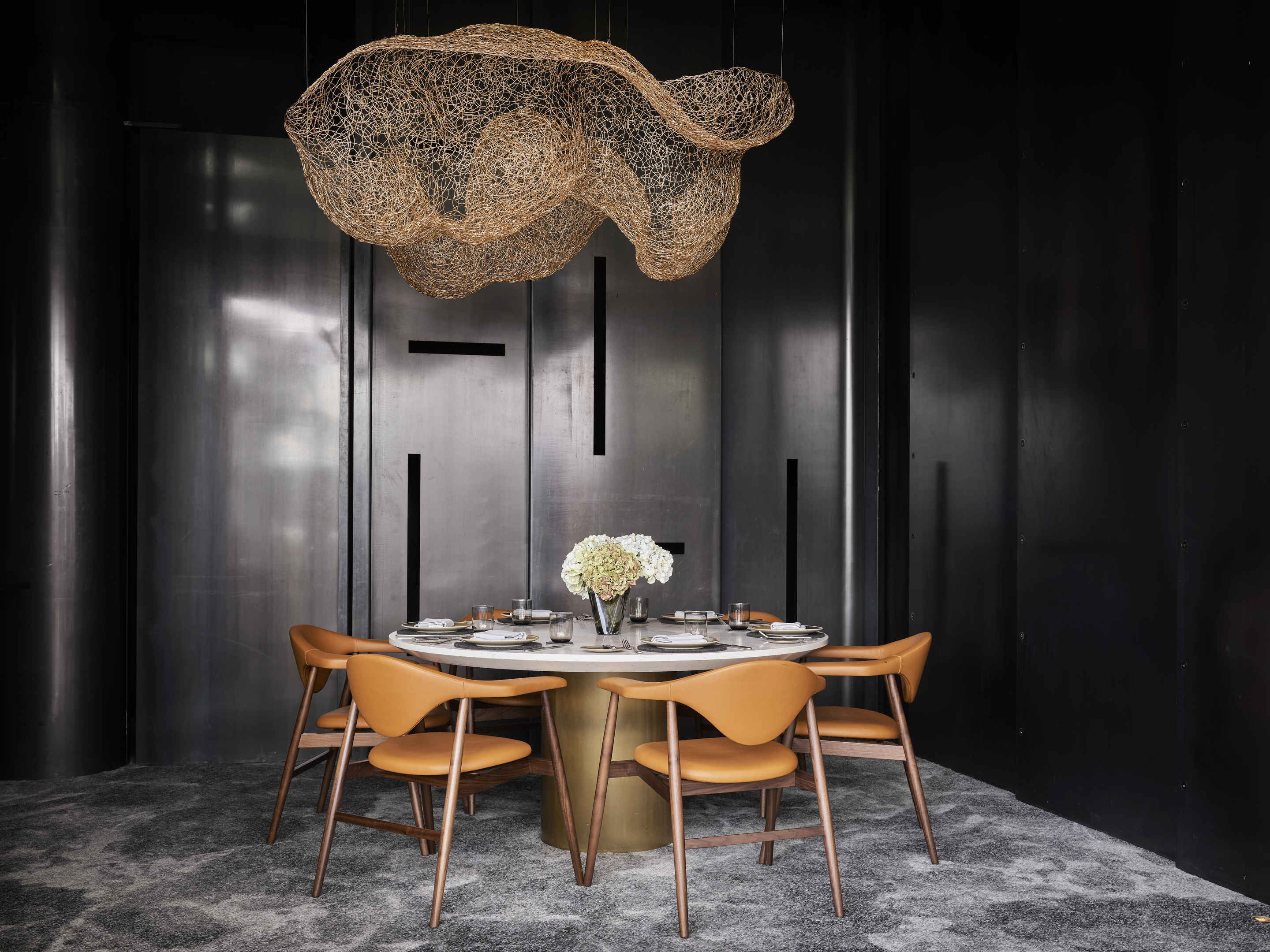 Woodcut | Ironbark
Seated 7

This exclusive dining room can host up to seven guests with sliding doors opening onto Woodcut's Garden Terrace, allowing diners to be a part of the energetic restaurant floor. For a more confidential event, these doors can be closed and sheer curtains drawn. This room will be serviced by your own waiter and sommelier as well as a curated menu.


Contact Us
Contact our corporate event specialists
Start planning your next corporate event at Crown Sydney.
Enquire