14 December 2021
Celebrate the Season!
Culinary Director Sarah Briegel lets us in on the best festive experiences across Crown Sydney's signature restaurants and bars.
The festive season is a time to savour exceptional food and memorable experiences, and there's no place better to uncover them than at Crown Sydney. From the Christmas High Tea at TWR to special set menus at Nobu and Silks and sublime fine dining at Woodcut and a'Mare, every day of the season is a reason to celebrate with loved ones.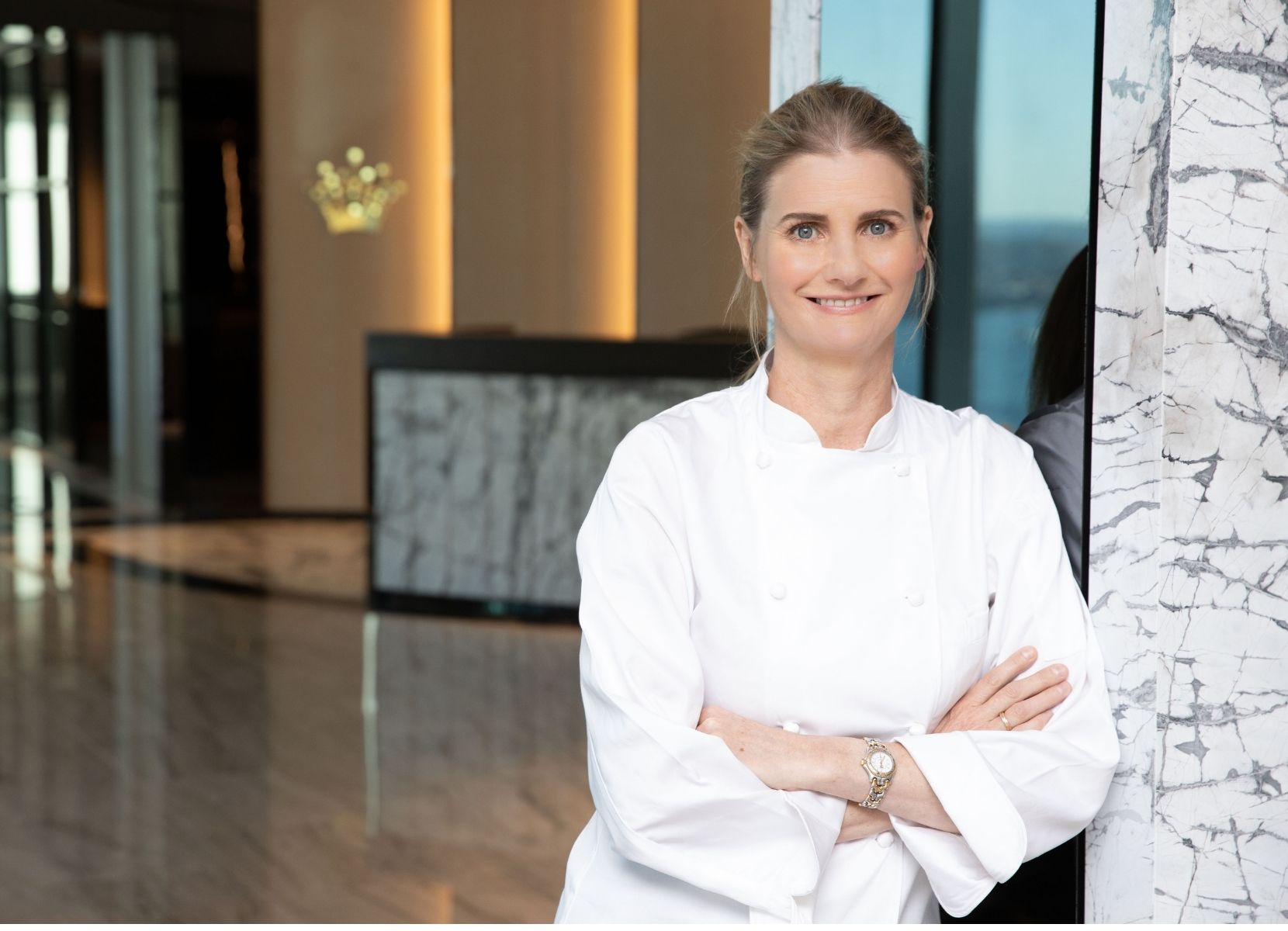 Culinary Director Sarah Briegel is eagerly counting down to Christmas Day, an occasion she describes as the happiest day of the year. Memories of her English grandmother's roast turkey and sausage stuffing inspire her menus today as much as the Asian influences she learned and held onto from prestigious chef appointments in China.
"At this time of year, it's even more meaningful to bring out traditional recipes and celebrate the rituals of the past," she says.
Briegel's husband and three young children are looking forward to Christmas Day at Crown Sydney and the joyous feast that awaits them at Epicurean, where everyone can find what they want to eat. The variety makes it the perfect family choice for 25 December.
"I love Christmas and the way it brings people together," Briegel says. "It's a great day to be at Crown Sydney because everyone is in a great mood, feeling warm and friendly, ready to feast."
Throughout the hotel and restaurants, seasonal decorations will create a beautiful ambience and plenty of opportunities to take photographs.
Epicurean will be decked out in whimsical decor, including elaborate gingerbread houses made by Crown's chefs. Serving stations will be laden with premium Australian seafood, Asian dim sum, traditional roast meats and decadent desserts. Crown's chefs have been busy making delicious cranberry sauce, mustards and Yorkshire pudding from scratch. Santa will even be paying a visit to the children on the big day.
"Christmas for me is a lot about the happiness of children and the excitement of it all," Briegel says. "I can't think of a better place for a family gathering than Epicurean, the best buffet in Australia."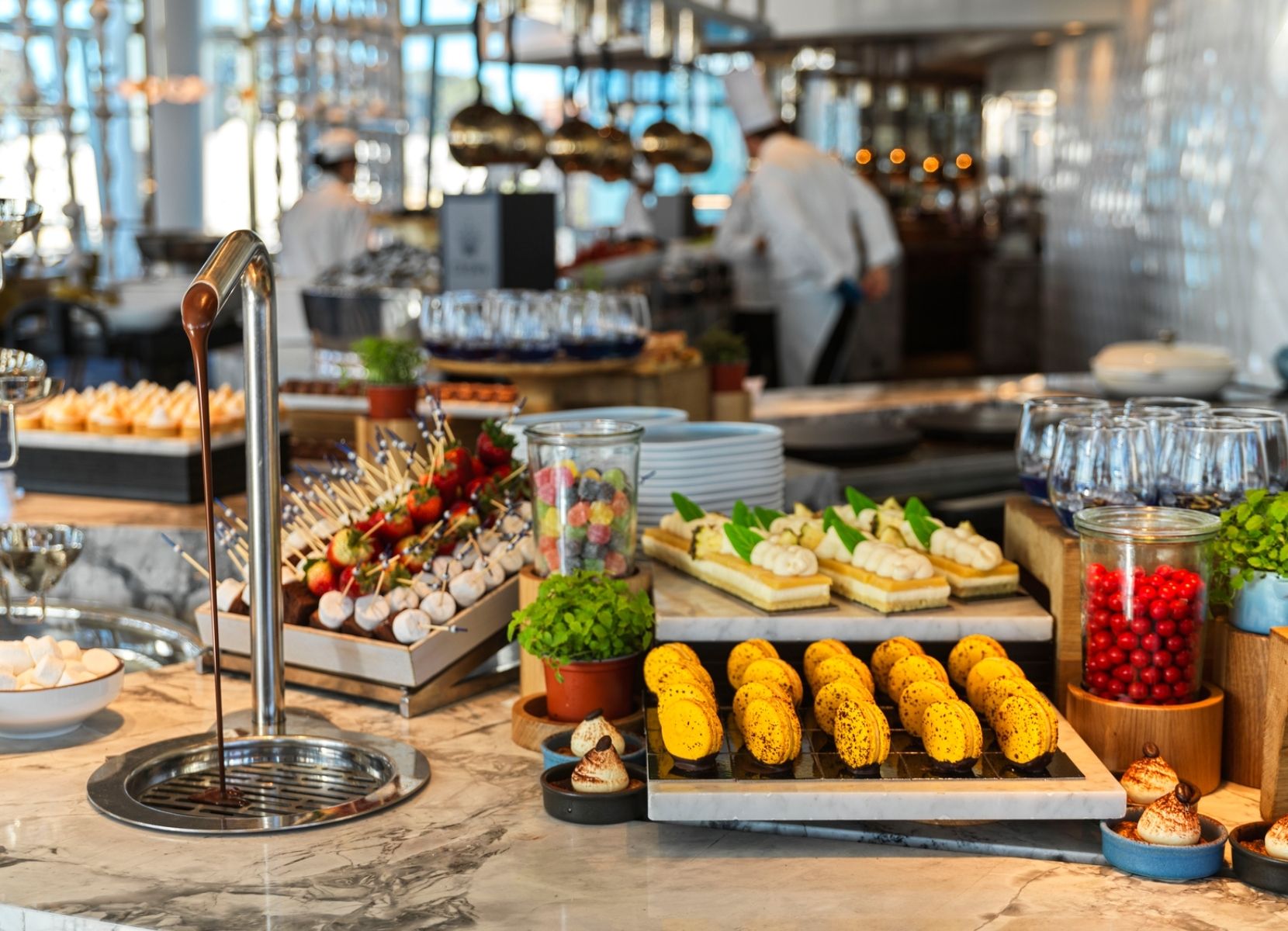 To get into the festive spirit in the leadup to Christmas Day, Briegel recommends booking a table at TWR for a specially themed high tea. Soak up the December vibes on the outdoor terrace, while nibbling from a tiered tray of sweet and savoury delights inspired by traditional Christmas flavours. Pair the turkey sandwiches with tea and coffee or make it special with a glass of Piper-Heidsieck Brut Champagne. It's the perfect spot for a gathering of friends to toast the season.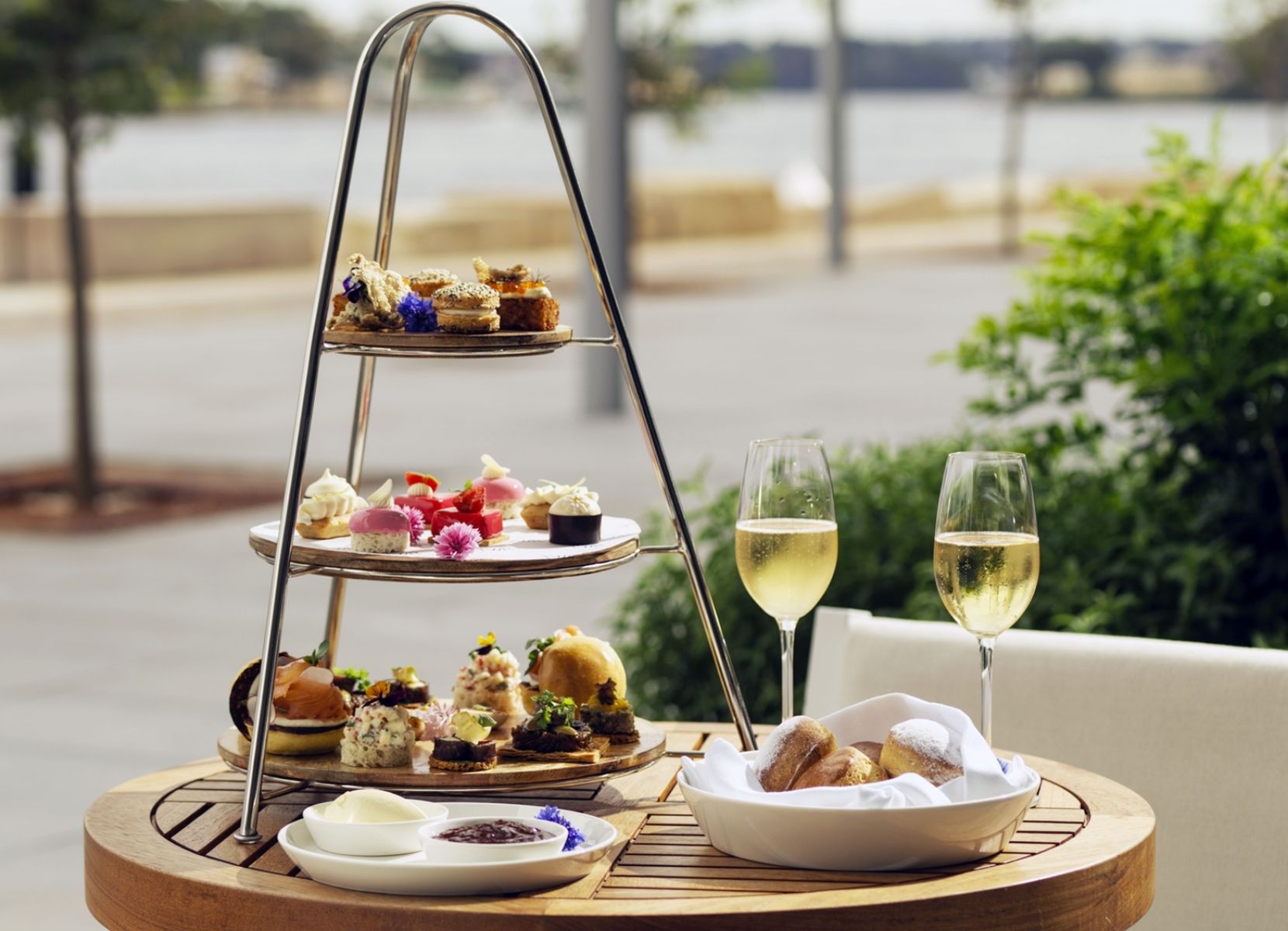 Across Crown Sydney's fine dining restaurants, special festive set menus have been thoughtfully curated for December gatherings of friends, families and colleagues. Silks is offering a five-course festive lunch, while guests of Nobu can enjoy a modern take on Japanese dining with a five-course Omakase menu.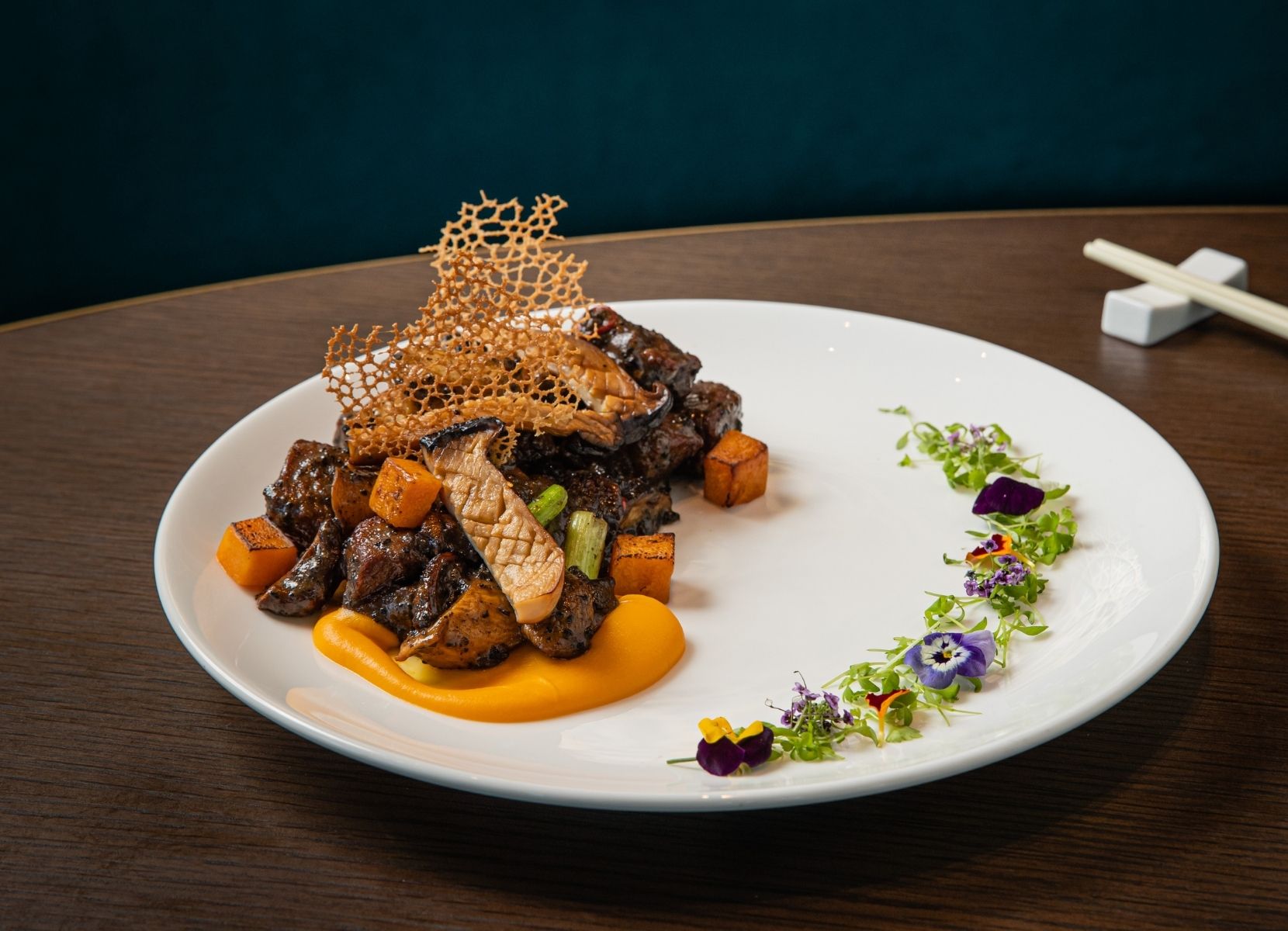 On Christmas Eve and Christmas Day, the options are abundant. Elevate your dining experience at Oncore by Clare Smyth, with an emphasis on sustainable food sourced from local farmers. An exclusive eight-course menu with beverage pairings is available on Christmas Eve and Christmas Day.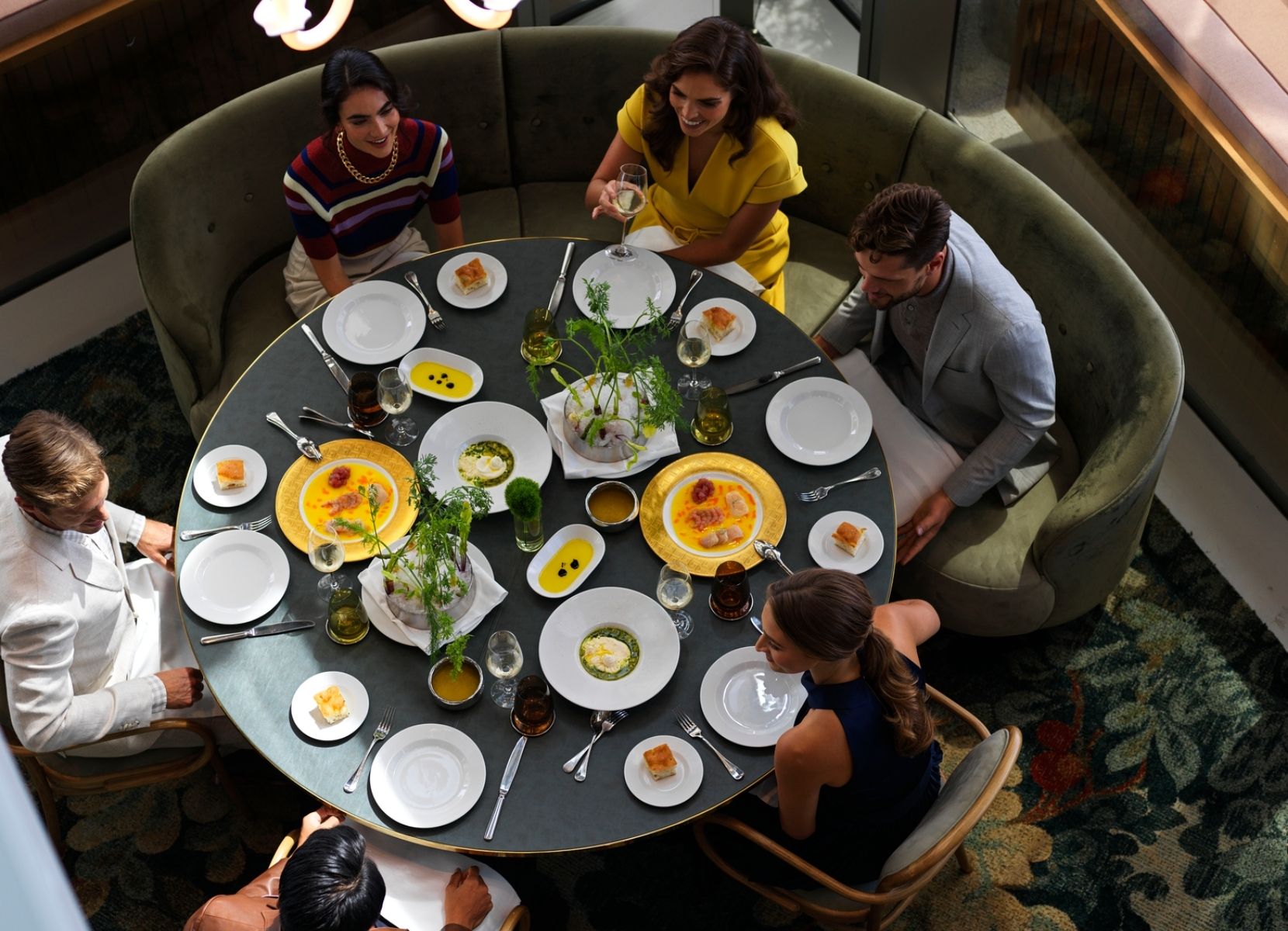 Celebrate Christmas lunch as the Italians do with an opulent feast at a'Mare, created by Chef Alessandro Pavoni. Or immerse yourself in the theatre of open kitchens as Woodcut's talented chefs bring Ross Lusted's vision of celebratory Christmas Day dining to your plate.
However you choose to celebrate the season, Crown Sydney invites you to join our table.
The festive season is synonymous with exceptional food and memorable experiences, and there's no place better to uncover them than at Crown Sydney.