14 December 2021
The VIP Treatment
From private dining at some of the city's most revered culinary destinations to outdoor harbour-front terraces, Crown Sydney's luxurious venues redefine what it means to celebrate the festive season in style.
Festive experiences are elevated to a new level in Crown Sydney's private and semi-private dining rooms. According to Sophie Bruneau, Crown Sydney's Food & Beverage Manager — Restaurants, private dining is the perfect way to catch up with friends, co-workers and family.
"Create a sense of occasion with dedicated service and a curated menu that suits your personal preferences," Sophie says. "Every room is different in shape, design, feel and outlook. You could go to Silks four times in four different dining rooms and each time have a new experience. There really is something for everyone."
We asked Sophie to recommend private spaces for every occasion this festive season.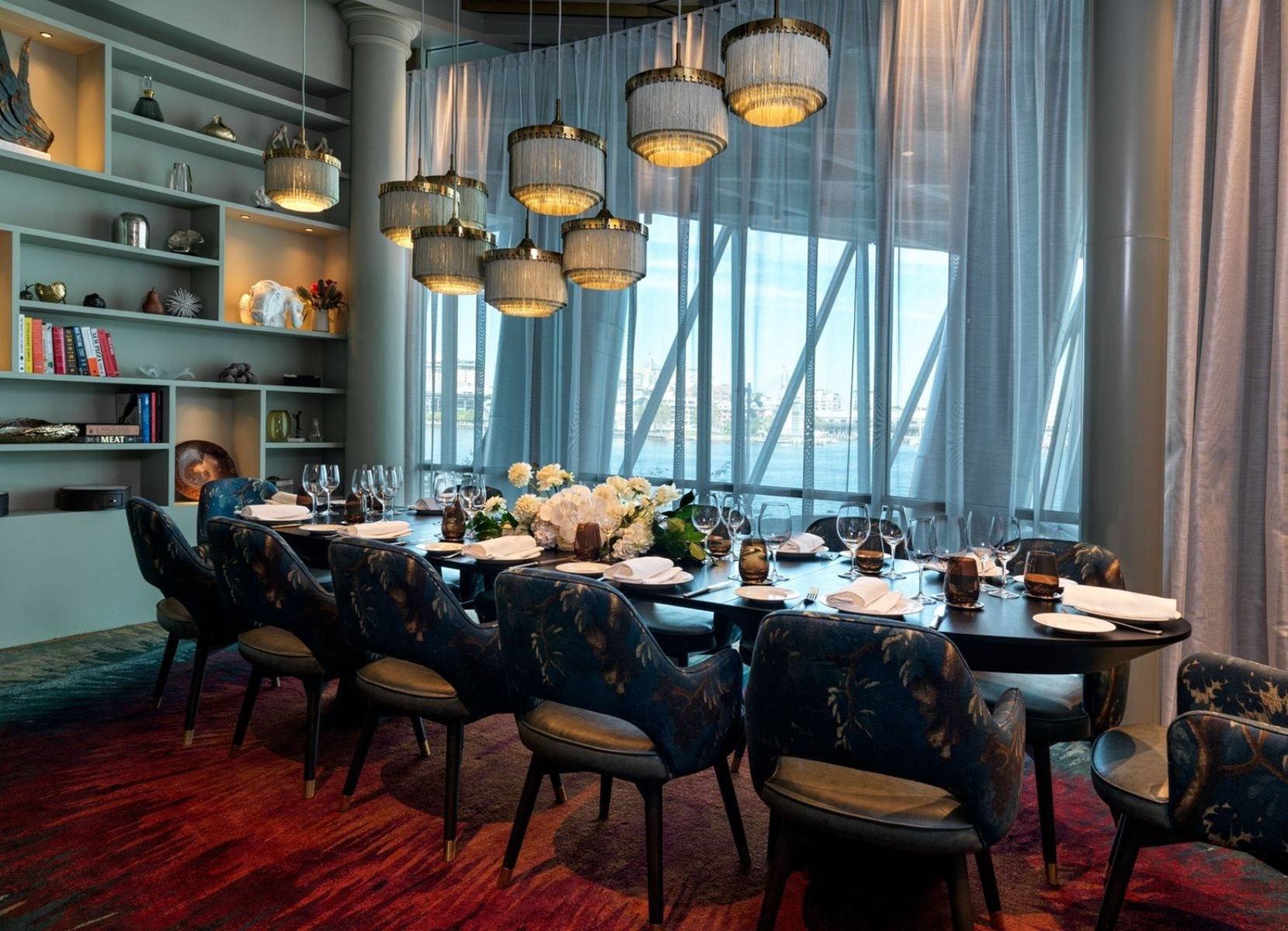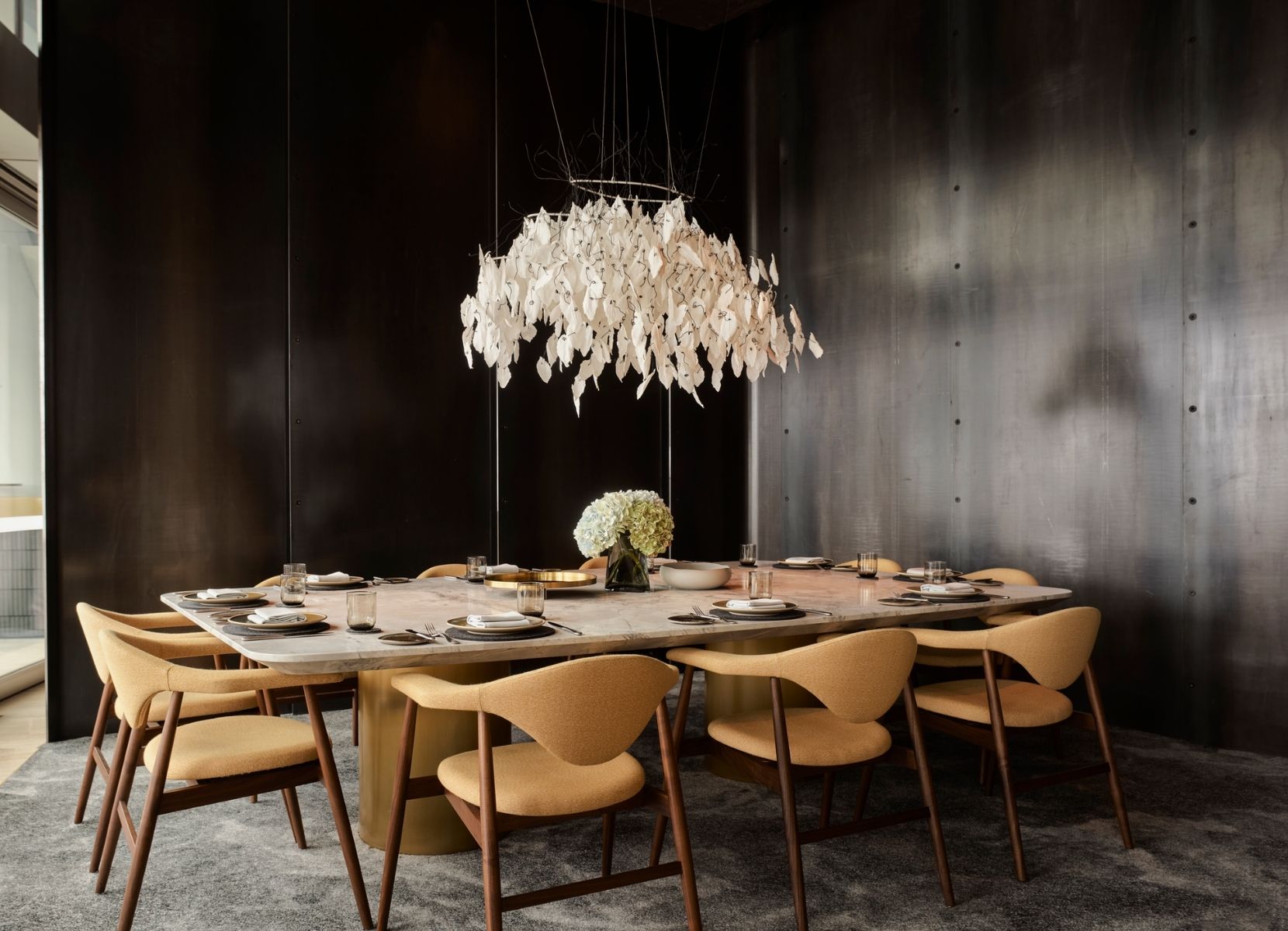 a'Mare or Woodcut
To celebrate occasions, personal and professional
Sophie says: Celebrate the end of year with your colleagues, key clients or friends in a'Mare's 12-seat The Library. It's a glamorous private space with water views, overlooking the energy of the main bar. Chef Alessandro Pavoni is very flexible to create your dream menu, either sharing family-style or individual plates. a'Mare is where the theatre of dining is celebrated with traditional tableside preparation of pesto, burrata and gelato.

Woodcut is another prime venue for celebrating big occasions. In its tastefully decorated private and semi-private rooms, discover a personal gallery of curated artworks. Chef Ross Lusted's approach to honouring the freshest produce makes a feast out of any meal.
If you want the prestige treatment, reserve the Chef's Table near the entrance of the restaurant and be seen by everyone as they are escorted to their seats.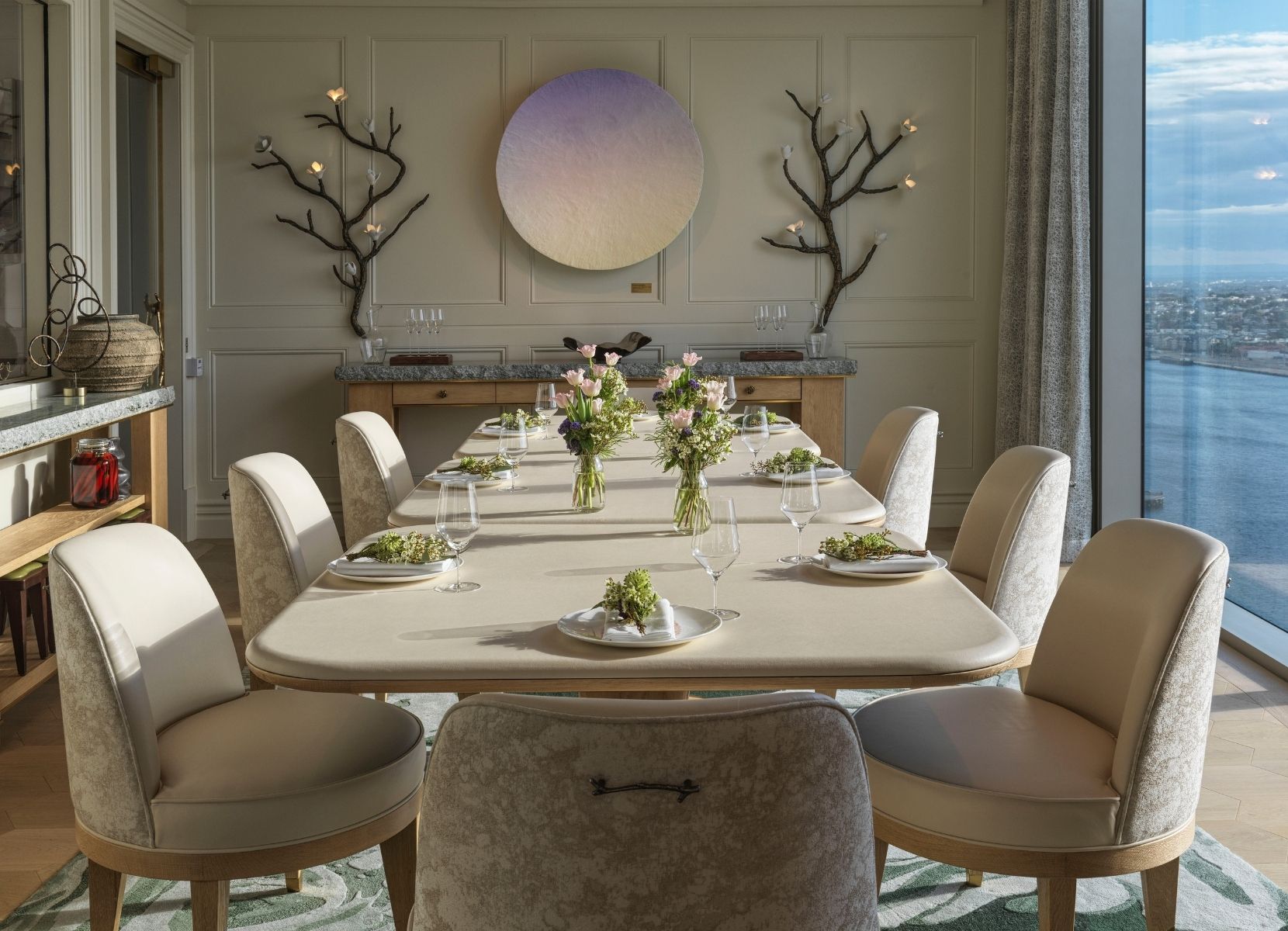 Oncore by Clare Smyth
To go all-out or all-in
Sophie says: Oncore is the hottest ticket in town and guaranteed to impress if you want to really thank your team or best clients for a great year. The semi-private dining room for eight guests on Level 26 is absolutely stunning, matched by an exquisite Tasting Menu. This is the pinnacle of Sydney fine dining.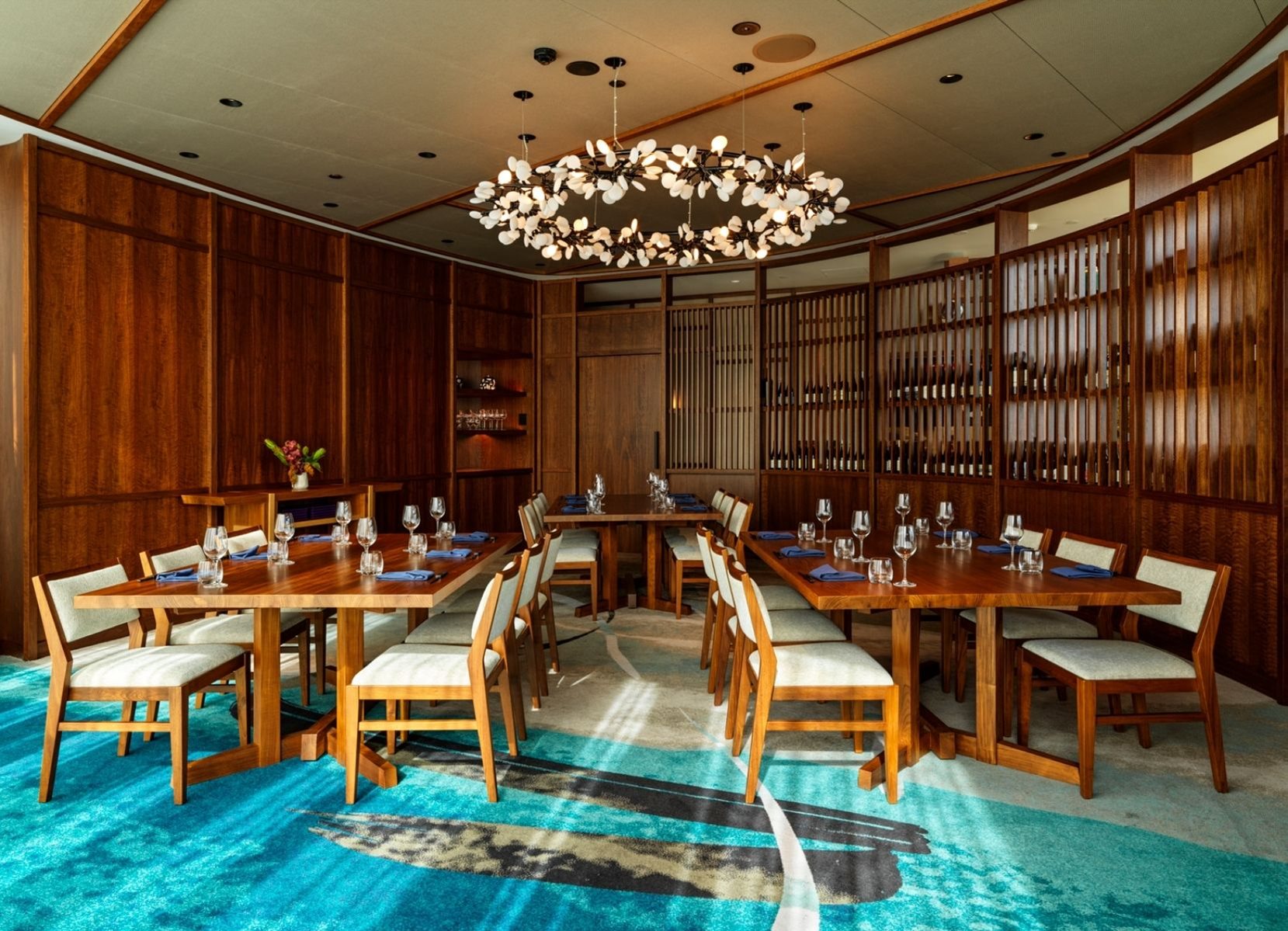 Nobu
To party with friends
Sophie says: People want to be seen at Nobu, they want to enjoy the fantastic party vibe and great music. There are small, medium and large private and semi-private dining rooms that can accommodate up to 18 guests.

Reserve the semi-private dining room so that everyone in the restaurant can see you and you can see them. You'll enjoy the exclusivity of your own waiter and tailored menu, but you won't miss out on the fun and buzz (and attention). Plus, you'll be very close to the sushi bar.
Sophie says: If romance is on your mind, enter the tranquil and sophisticated world of Silks. The decor is absolutely refined and elegant. This is the venue you want to choose if you plan to pop the question or simply take date night to the next level. You know you'll be pampered at Silks, with attentive service and a personal waiter to look after you.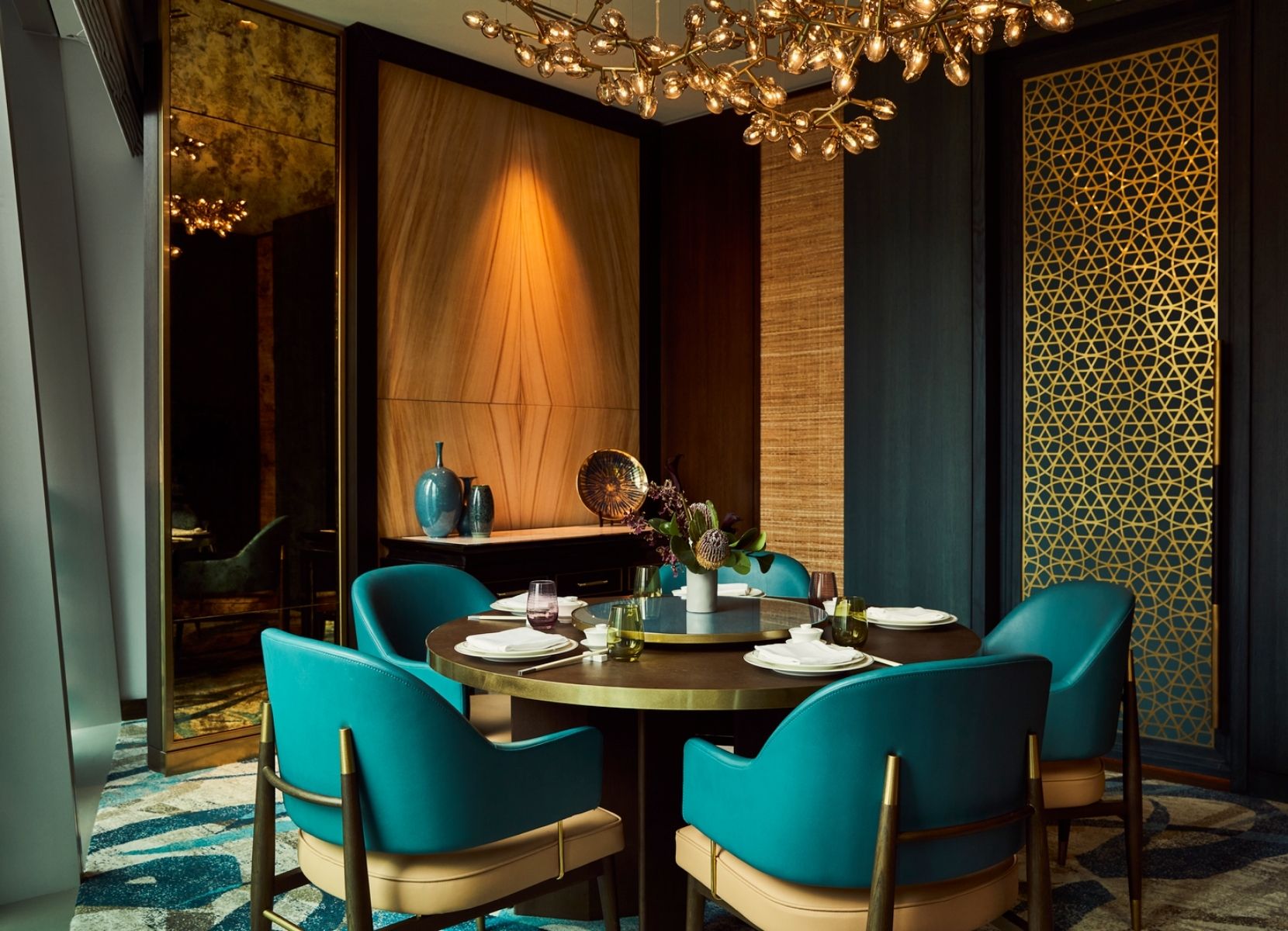 Epicurean
To gather the family
Sophie says: Trying to please everyone? Epicurean has something for everyone. If your father loves Asian food, your mother is vegetarian and your sister craves seafood, let them enjoy the vibrant choice from the live cooking stations. From the comfort of semi-private rooms, savour abundant natural light, beautiful views over Pyrmont and the sunny surrounds of the water. It's a relaxed ambience with premium cuisine choices. Also a great venue for larger groups, as we can accommodate up to 75 in a semi-private space.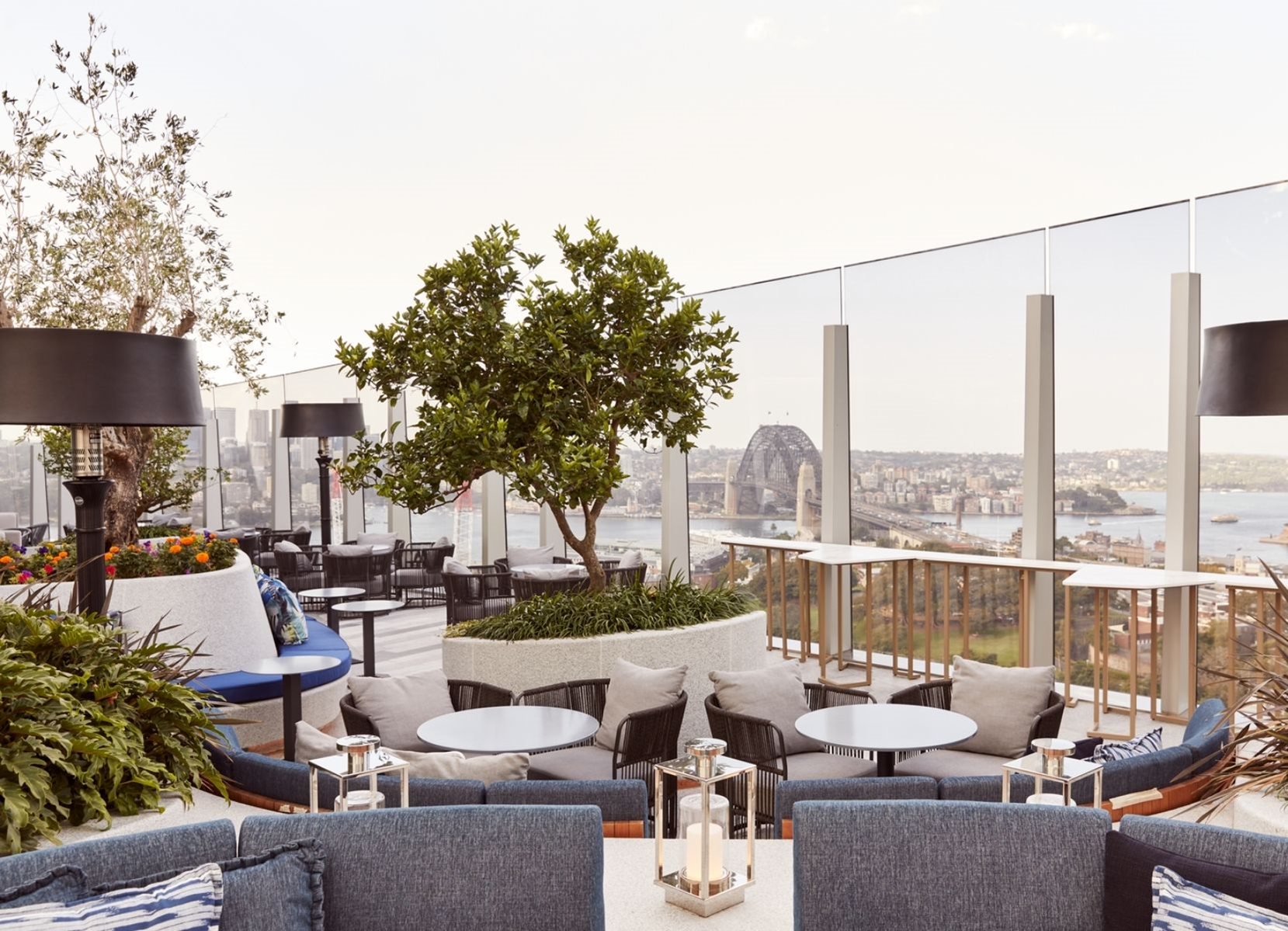 CIRQ Bar & Lounge
To enjoy the outdoors terrace
Sophie says: It's summer, it's time to enjoy the weather and a glass of Champagne on the terrace. Reserve our premium Level 26 rooftop bar and lounge, CIRQ, for exclusive use. With its incredible views of Sydney Harbour and open-air ambience, it's truly a VIP experience. A seamless mix of indoor and outdoor space offers multitude ways to enjoy the million-dollar views, while dining on your choice of bespoke gourmet bites.

Featuring spectacular views of Sydney Harbour, Crown Sydney offers a range of fine dining venues, signature restaurants and deluxe bars.