Chablis is having a moment. Delightful cool-climate white wines from the centuries-old Chablis region in Burgundy are in the spotlight as Australian wine enthusiasts embrace the Gallic savoir faire. Throughout May, Crown celebrates World Chablis Day.
"It's French Chardonnay that's crisp and fresh but it tastes fancy, you know you're drinking a nice wine with a bottle of Chablis," says Matt Brooke, Crown's Director of Wine. "It's great to see everyone is suddenly 'discovering' it; I've always loved it."

Perhaps its growing appeal is because as an imported wine, Chablis is a bit more affordable and accessible than other wines from Burgundy. Maybe it has something to do with the general resurgence in popularity of Chardonnay. Chablis is the purest form of Chardonnay, made from 100% of the varietal grapes.
"On a global scale, Australia is making some of the world's best Chardonnays, hands-down," says Chris Crawford, Crown's Group General Manager of Beverage. "The wines we're making are clean, they're crisp and light, they're not over-oaked, they talk about place. And Chablis is very similar to that."
With a fresh and pleasantly acidic profile, most Chablis hasn't seen a lot of oak. What makes Chablis unique is the terroir it sits on is ancient seabed where most of the soil is chalky limestone, effectively fossilised oyster shell. The minerality comes through beautifully in the wines.
Brooke says this purer, lighter, more detailed expression of Chardonnay is a perfect pairing for many of Crown's signature dishes. All of the premium wine lists at Crown Sydney's dining destinations, for example, include Chablis.
"It's almost a cliche to say Chablis and oysters go hand in hand, just as Champagne does, because it comes from similar soil and has the same fresh acidity," he says. "As with all of our seafood dishes, that's where it's pitched best."
Crawford adds there is great versatility to the food pairing options with wines as balanced as Chablis; a no-limits approach is encouraged. It pairs just as well with Japanese omakase dining at Nobu as it does with a high tea experience at TWR.
"There's a place for Chablis in each of the venues and menus at Crown," Crawford says. "Roast chicken, for example, is a fantastic match with Chablis, right through to a cheese course. You look at Chablis and Comte, it's an ideal match."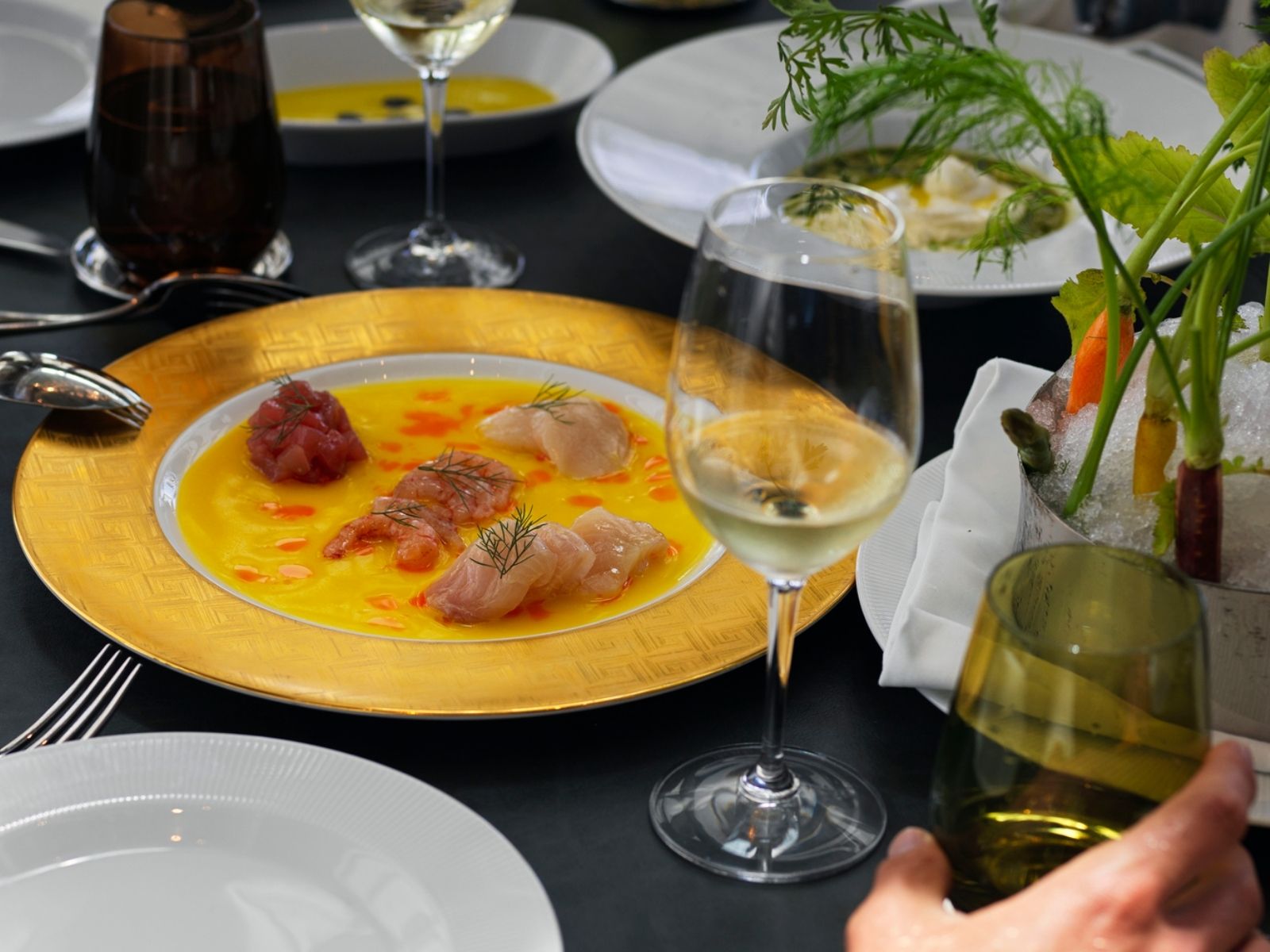 At the sommelier-led boutique wine and spirits retailer, Crown Cellar & Co., you'll find a curated selection of Chablis to suit any occasion. Chosen by experts Crawford and Brooke, who between them have 35 years of sommelier experience, the wines are part of a covetable collection of bespoke wine and spirits reflecting the quality you'd expect at any Crown venue. The only difference is now you can enjoy them at home.
"We have representation from Patrick Piuze, Domaine Laroche and William Fevre," says Brooke. "A really lovely handful of brands at various quality price points available to enjoy at any time."
Crown Cellar & Co. offers a wide range of bespoke and premium beverages, from wines sourced locally to some of the best known names around the world, plus a selection of spirits that span the globe.