As the leaves change colour and the air takes on a delightful crispness, thoughts turn to hearty meals and cosy catch-ups. And there's no better pairing for a winter feast than red wine, from a big bold Shiraz to a smooth Pinot Noir.
"Winter reds are so enjoyable when it's cold outside and they provide warm company," says Matt Brooke, Crown's Director of Wine. "At Crown, we focus on Australian reds as the hero they deserve to be."

Expect to see beloved red wines on the menu at Crown, including Shiraz and Cabernet from superstar producers Henschke and Penfolds. At fine dining destinations Woodcut and a'Mare, red wines are a natural choice when ordering a rib eye or rich ragu. Lesser well-known is the ability of red varietals to pair with captivating Asian flavours from the kitchens of Nobu and Silks.
"Many of the Asian cuisines pair really well with richer reds," Brooke says. "A wagyu-style dish or Mongolian lamb at Silks, for example, lends itself well to drinking with a big, bold red."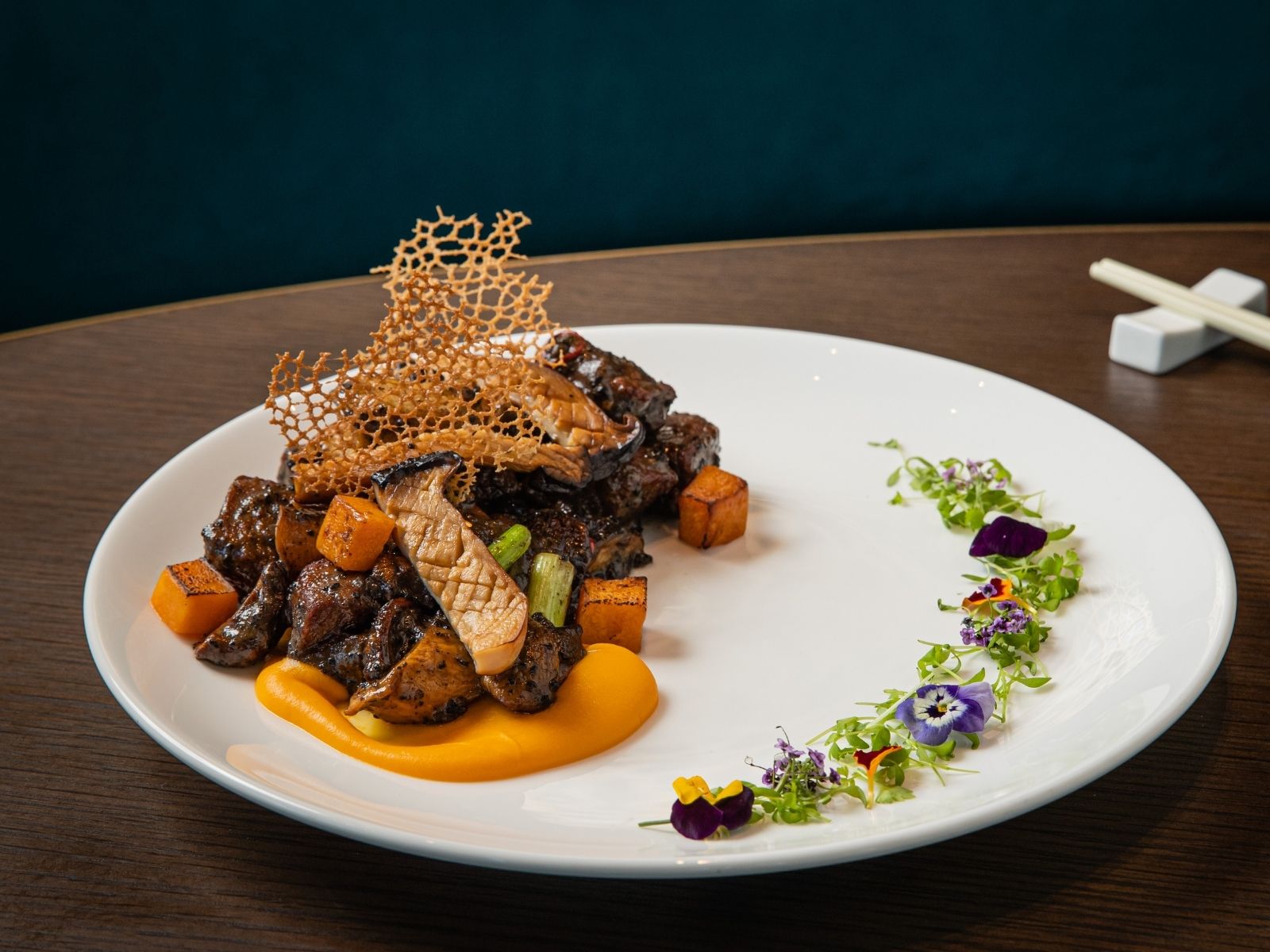 Chris Crawford, Crown's Group General Manager of Beverage, says diners may be surprised at the depth of food/wine pairings recommended at Crown Sydney's restaurants.
"At Nobu, people tend to think first of all the fantastic raw seafoods," he says, "but something like the famous miso cod is quite a resilient dish and can cope with lighter to medium-style reds. While you might normally think of white wine to go with fish, depending on how it's prepared and the fleshiness of the fish, it can also go really well with reds."
Peruse the expertly curated Classic Wine Pairing menu at Oncore by Clare Smyth and you'll see representation of fine reds from Australia (the Craiglee Shiraz from Victoria is as classic as classic can be) and further afield (the Elio Grasso is a beautiful expression of Italian Nebbiolo).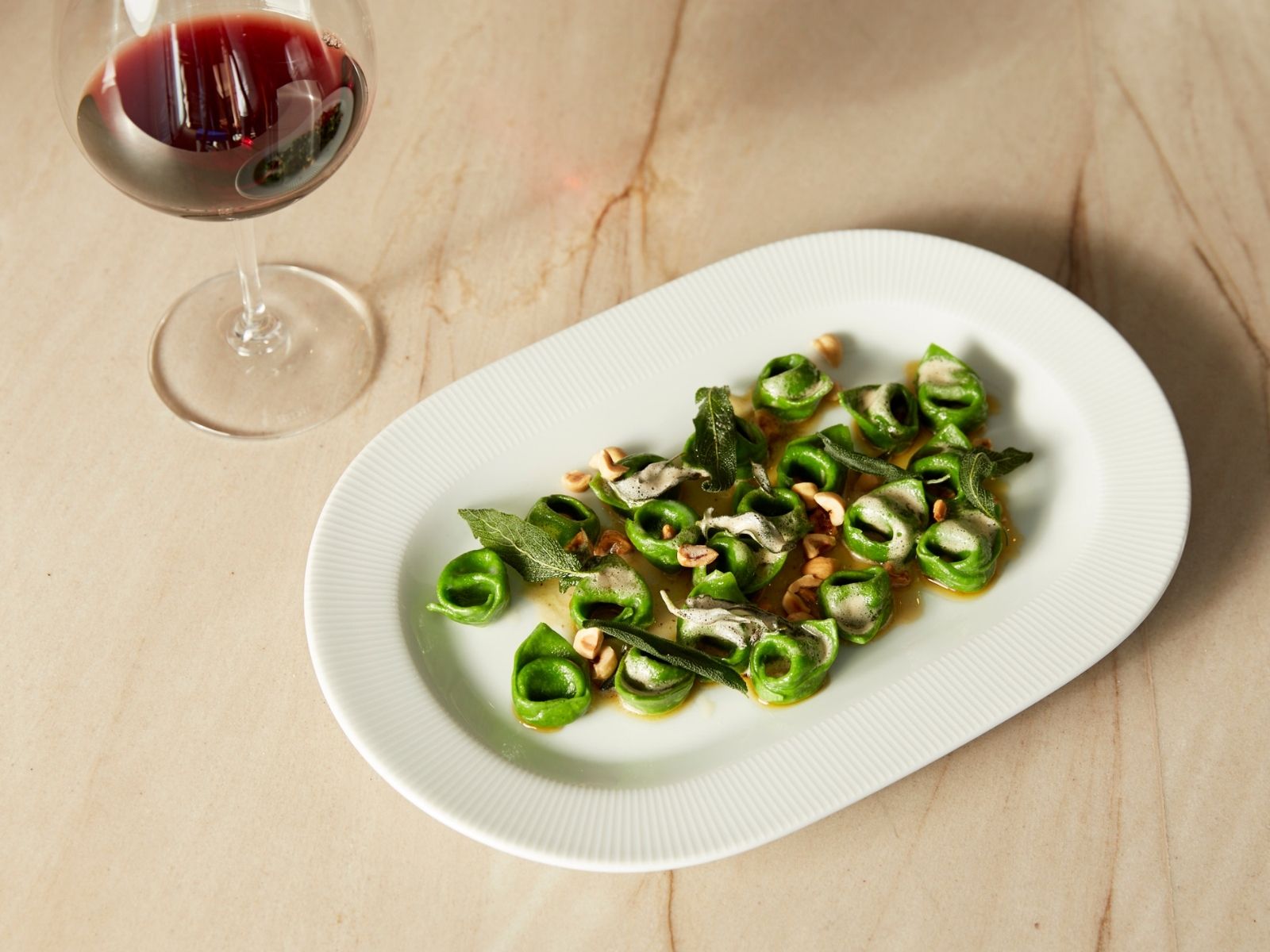 "Whether you're going all-in for the wine pairing or ordering drinks a la carte at Oncore, reds are a great choice to pair with the lamb and duck on the menu," Crawford says.
If you love the wines at Crown Sydney's restaurants, you can now order them to enjoy at home. Sommelier-led boutique wine and spirits retailer, Crown Cellar & Co, offers only the best of the best as chosen by Crawford and Brooke.
Expect to see plenty of iconic Australian reds, plus some special limited edition wines.
"Australia is producing some of the best Cabernet that it ever has, they are really worth putting up on a pedestal," Brooke says. "Shiraz is the king of the big reds so we have plenty to choose from."
When you taste something you love at Crown Sydney, go to the online store and buy a bottle or two to have at home. Even if it's not listed on the site, contact the store and they'll use their impressive network of contacts to order it in.
"When you come to Crown, you have a unique experience, you taste something new and discover new wines," Crawford says. "Now there's an easy way to take that home and continue to enjoy."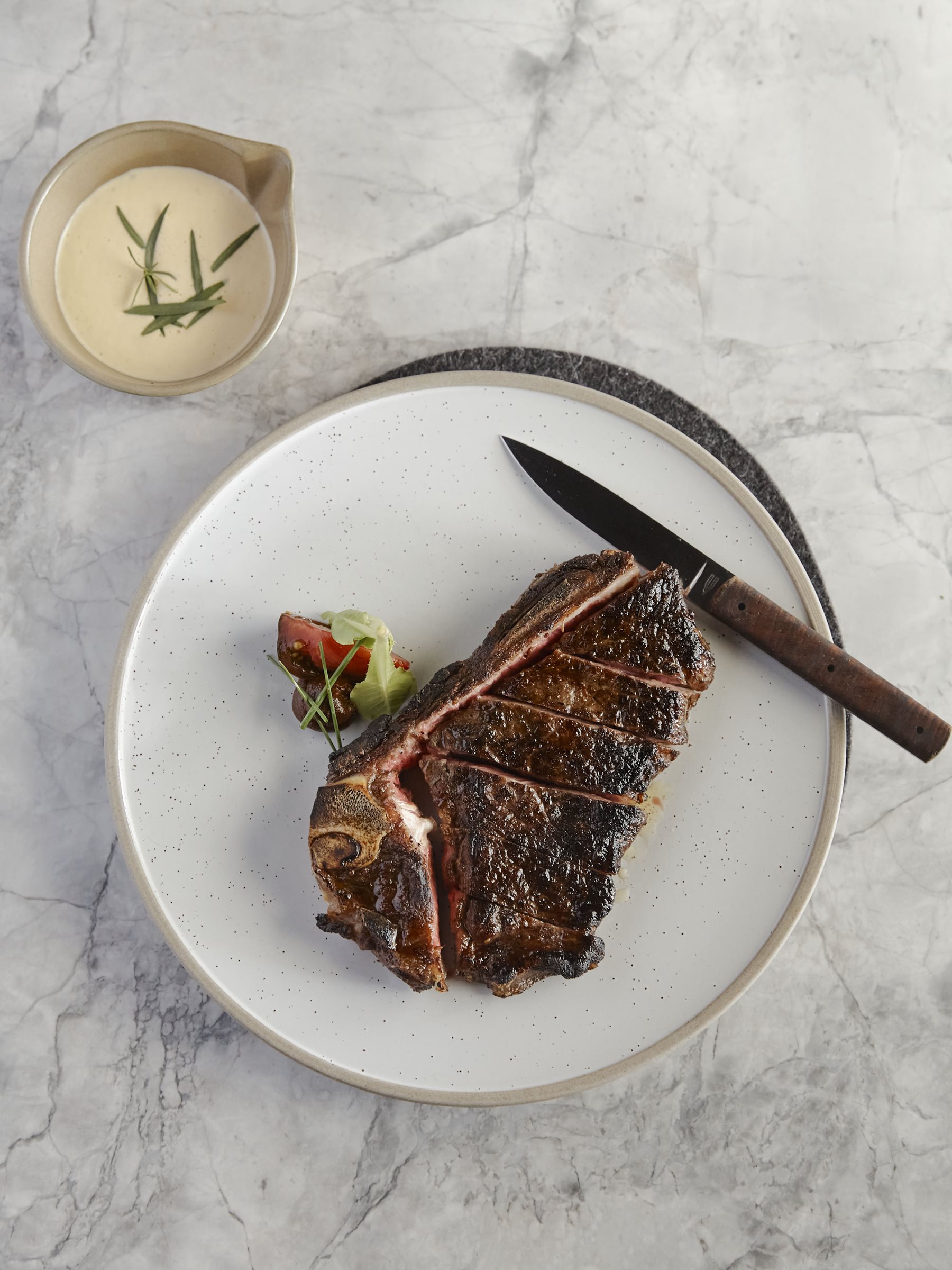 Crown Cellar & Co. offers a wide range of bespoke and premium beverages, from wines sourced locally to some of the best known names around the world, plus a selection of spirits that span the globe.