Intimate Events
Planning a small and intimate event?
An intimate gathering merits a refined setting, one that guests will remember forever. Crown Sydney's renowned culinary line-up offers an array of sensational private venues to suit your needs, no matter your reason for celebration. Crown Sydney understands the importance of perfecting your dream event and will work with you to curate a truly magnificent occasion.
All images are artistic impressions only.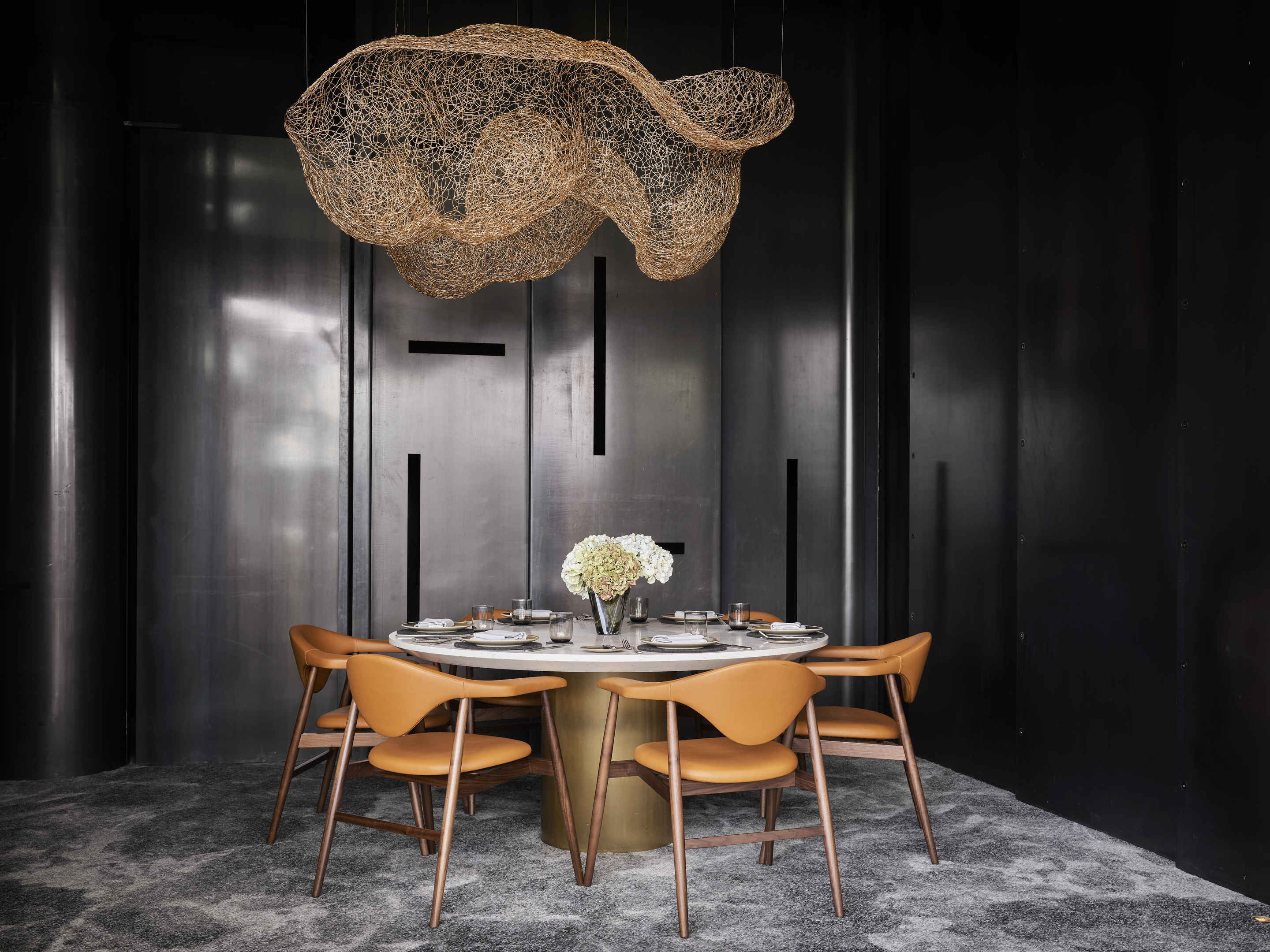 Woodcut | Ironbark
Seated 7

This exclusive dining room can host up to seven guests with sliding doors opening onto Woodcut's Garden Terrace, allowing diners to be a part of the energetic restaurant floor. For a more confidential event, these doors can be closed and sheer curtains drawn. This room will be serviced by your own waiter and sommelier as well as a curated menu.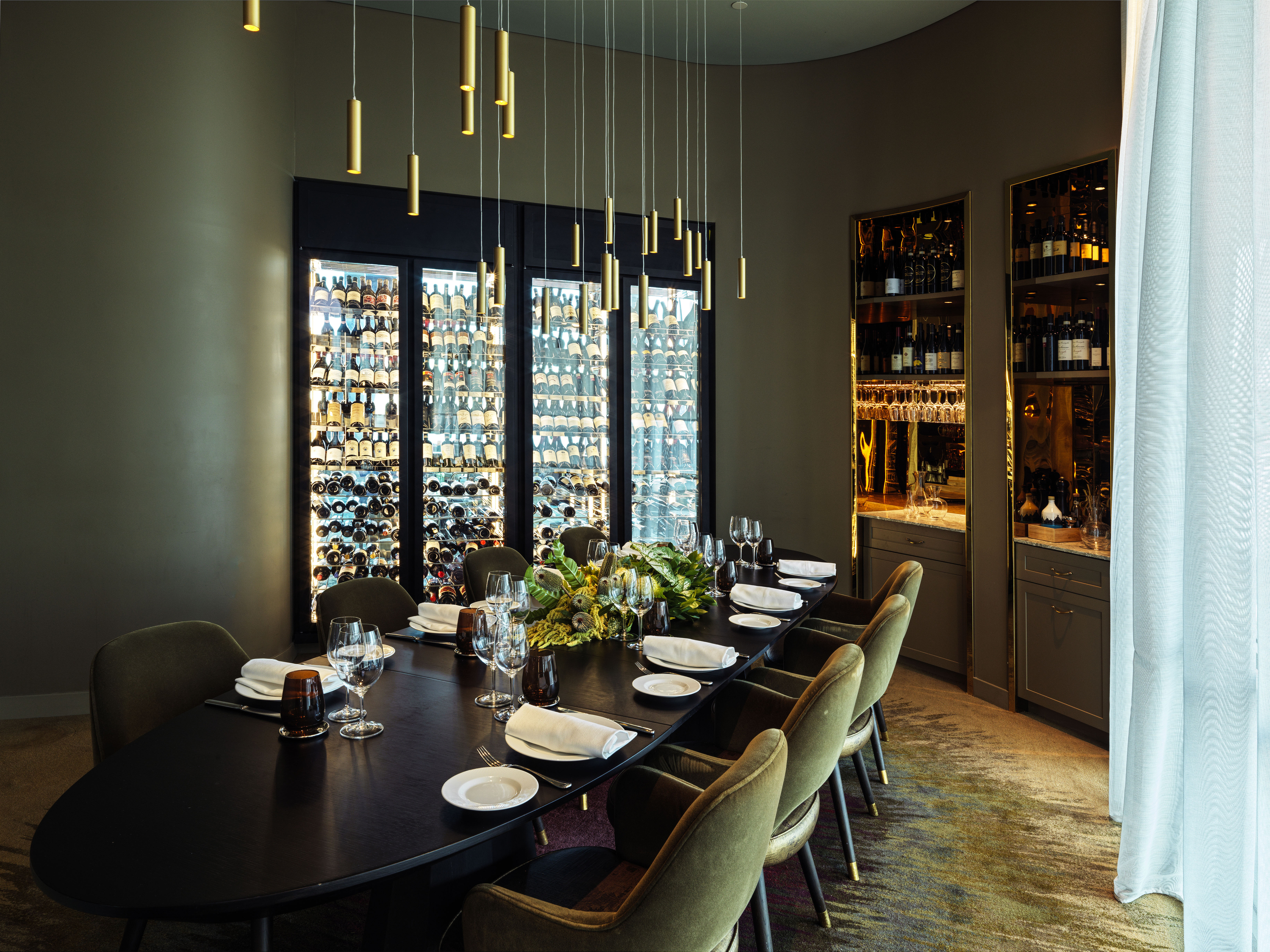 a'Mare | The Wine Room
Seated 10

With seating for up to ten guests The Wine Room is discovered at the end of the upstairs hallway at a'Mare. The stunning space offers a glimpse of Sydney Harbour and features an enviable wine collection showcased in the wine cabinets. Featuring dramatic glass windows and fine brass suspended pendant lights, the space feels exclusive and personal, perfect for an intimate event.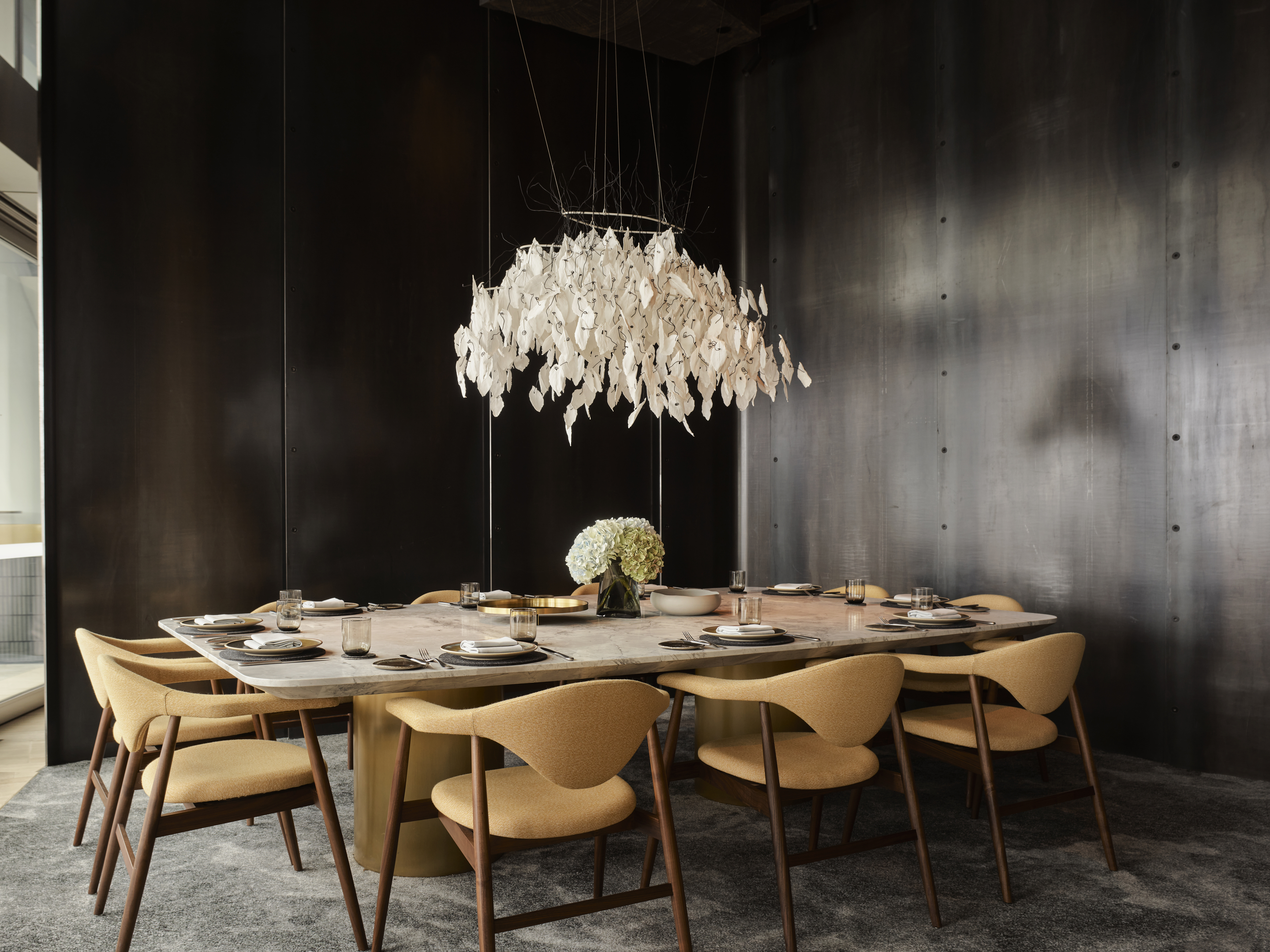 Woodcut | Chef's Table
Seated 10

A sprawling marble tabletop to the right of Woodcut's restaurant floor will allow diners to be enthralled by the enticing theatrical open kitchen and vitality of the restaurant, yet still have the service and feel of a private dining room. To make this experience all the more exceptional, a dedicated waiter and sommelier will service this area and guests can dine off a specially curated menu.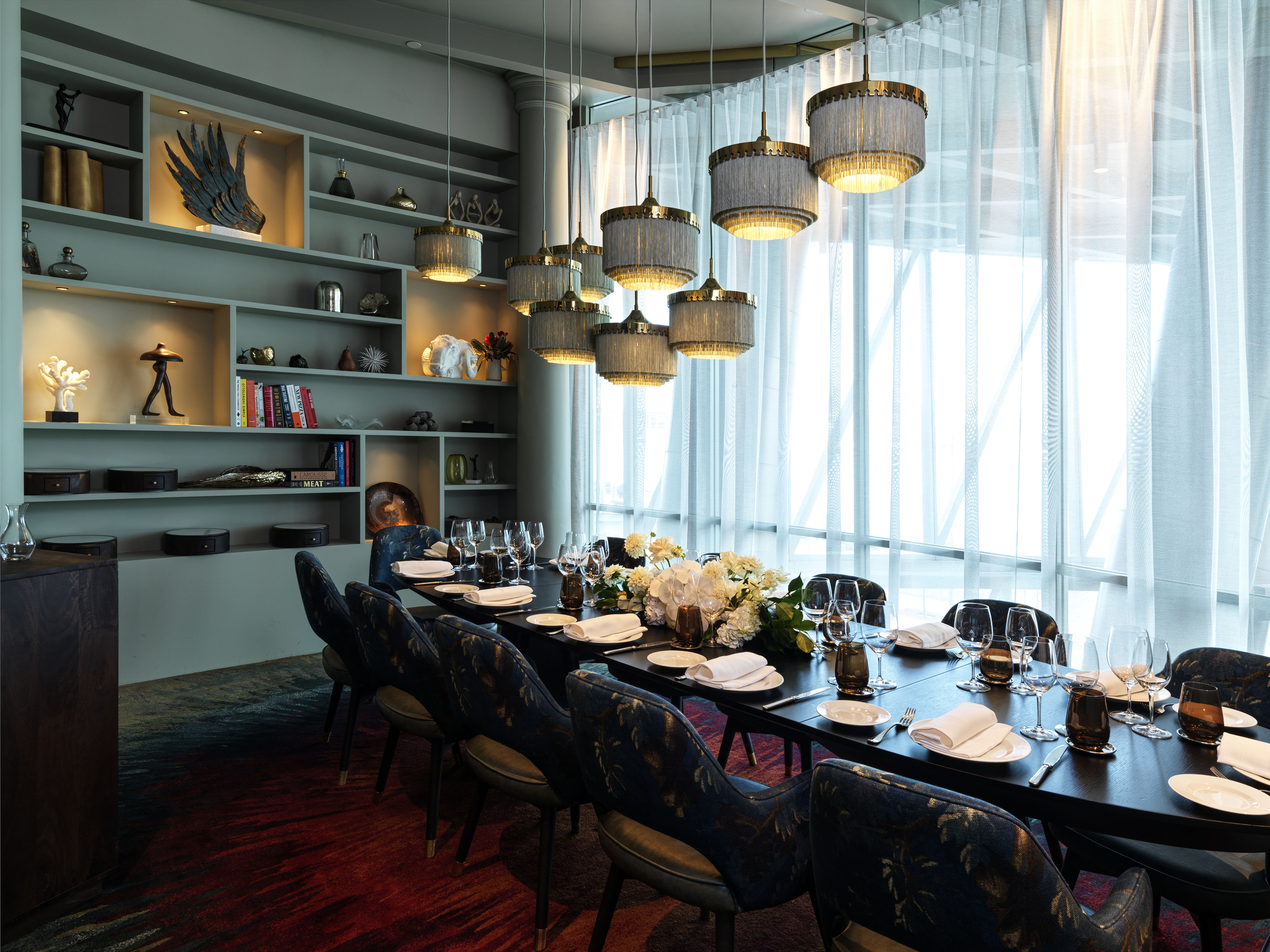 a'Mare | The Library
Seated 12

With seating for up to 12 guests this intimate private dining room, aptly named The Library is all glamour overlooking the energy of the main bar. Featuring pristine water views, the lush bold carpet complements the opulent fringed chandelier to create a space to escape for your special occasion.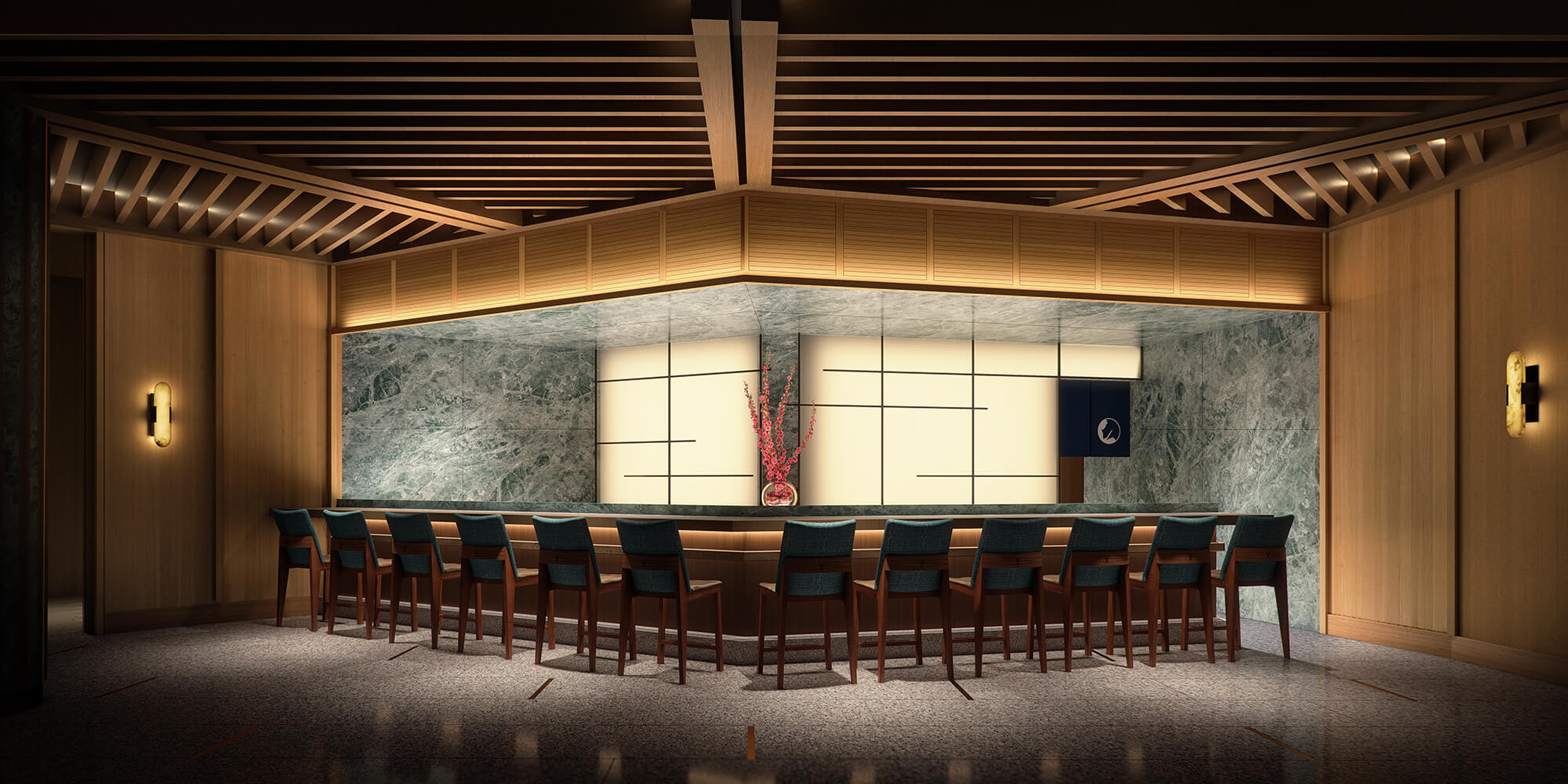 Yoshii's Omakase | Exclusive Hire
Seated 10

Yoshii's Omakase redefines intimate dining, with a bespoke culinary experience curated by the chef himself. Positioned inside the entrance to Nobu, this ten-seat Japanese fine dining venue is extremely private, including your own lavishly furnished balcony. Amongst a Zen-like contemporary and minimalist interior, Yoshii will guide guests through a unique omakase dining experience.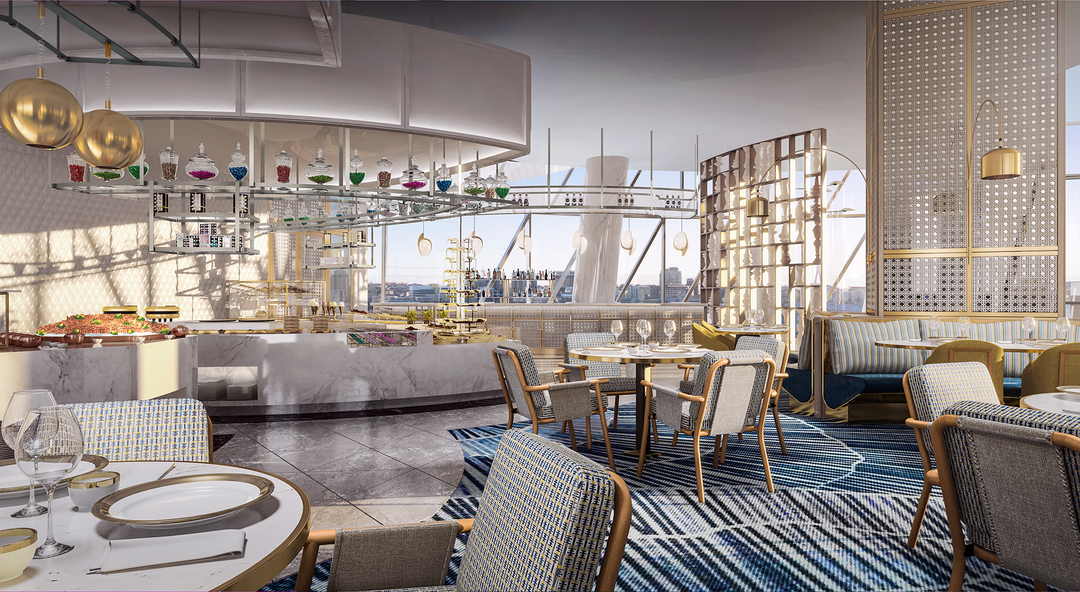 Epicurean
Seated 12

Boasting prime position with panoramic views of the Sydney Harbour Bridge and surrounding waters, Epicurean offers a bright and vibrant setting for life's special moments worth celebrating. Choose between two private dining rooms that can accommodate groups of up to ten and 12 people, respectively.

Large Events
Planning a large event
Set amongst the iconic city skyline, Crown Sydney redefines the event experience with a vast portfolio of elegant spaces to truly elevate your large function. Secluded harbour-front terraces captivate at every opportunity, while opulent ballrooms provide a refined setting to truly indulge in grandiose luxury. Whether you're planning the wedding you've always dreamed of, a milestone achievement or corporate function, Crown Sydney can curate an event you and your guests will never forget.
All images are artistic impressions only.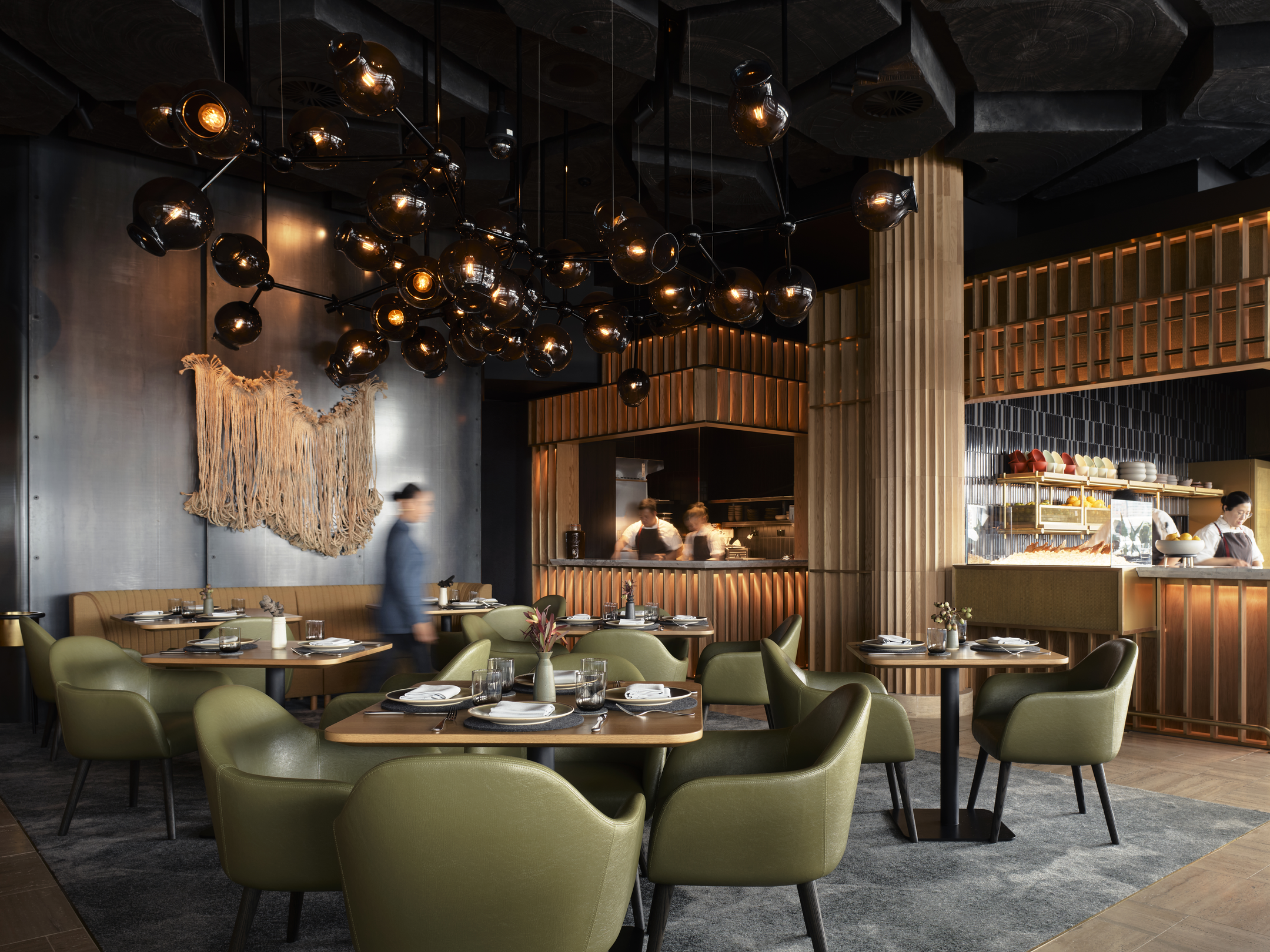 Woodcut | Yellow Box Dining
Seated 24

Nestled in between Woodcut's Fire Kitchen, Seafood Counter and Pastry Kitchen, this luxurious event space is the perfect location for parties of up to 24 guests. With views and theatre of the open kitchens and Tracey Deep's magnificent woven hemp art installation, Yellow Box Dining is situated to provide guests with an intimate dining space while enjoying the bustle and energy of the restaurant.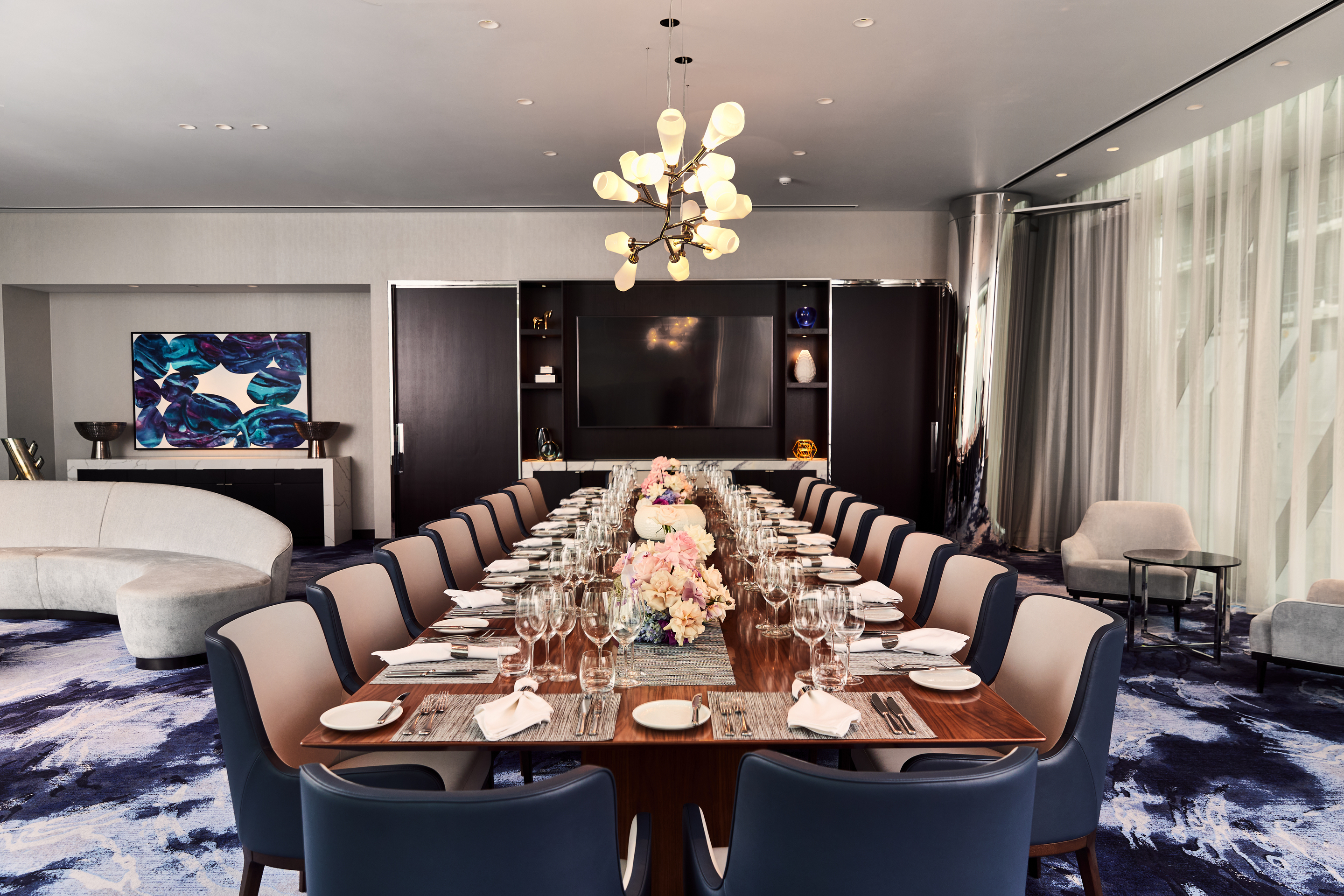 Crown Towers | Opal Suite
Seated 20 or Cocktail 50

With beautiful views across the water to Darling Harbour, the Opal Suite offers one of the city's most exquisite settings; it's stunning location for meetings, business presentations and special events. The combination of highly tactile custom fabrics and delicate metallic detailing exemplifies modern luxury. Breathtaking views provide the perfect backdrop to your event while our dedicated team attends to your guests' every need.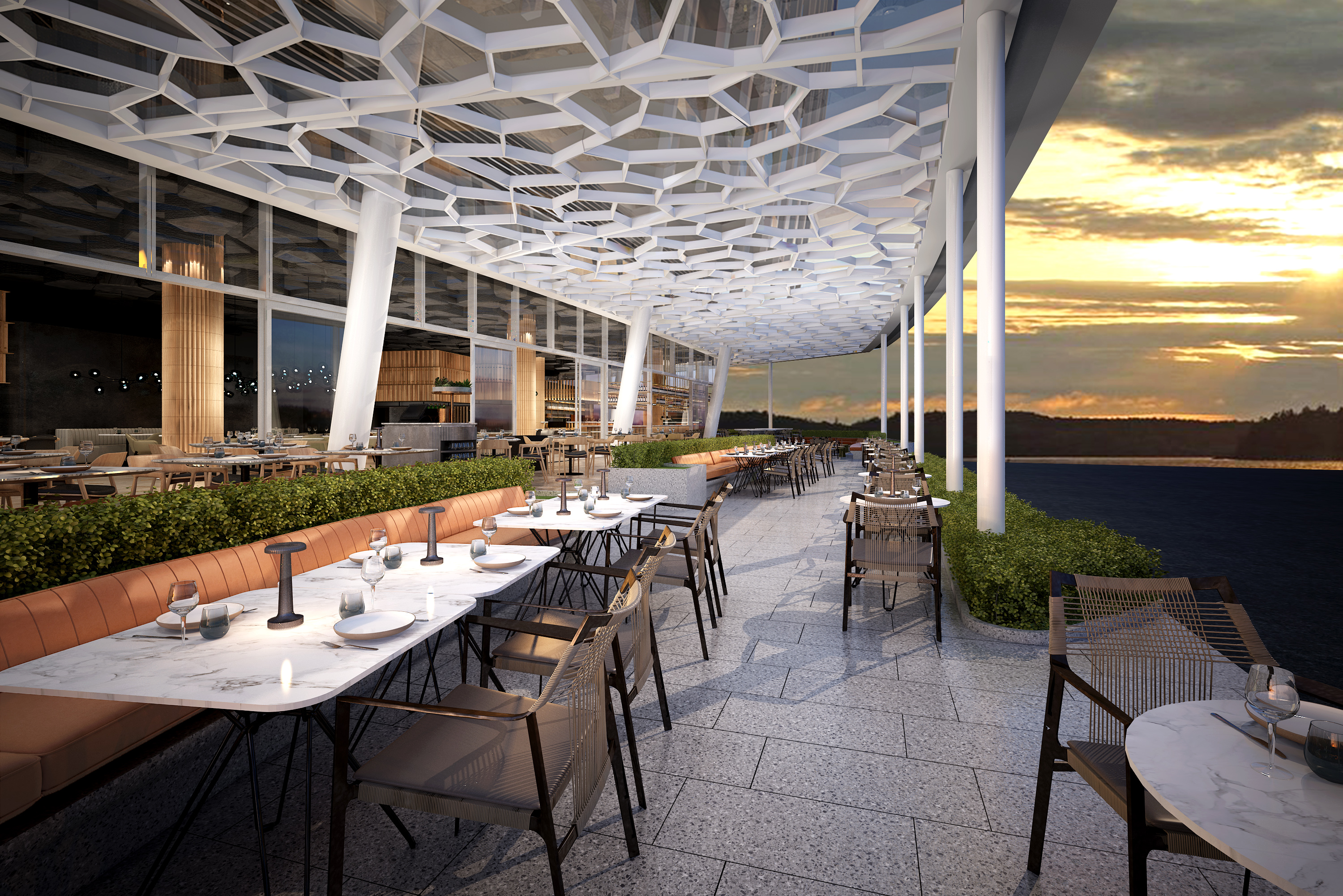 Woodcut | Garden Terrace
Seated 40 or Cocktail 60

With spectacular water views, Woodcut's Garden Terrace is located under a covered loggia and can accommodate several table configurations to suit your event requirements. This space is perfect for larger functions, with stunning furnishings and attentive service, matched with a beautifully crafted set menu. This outdoor area is beautifully styled to echo the style and ambiance of Woodcut's indoor dining room.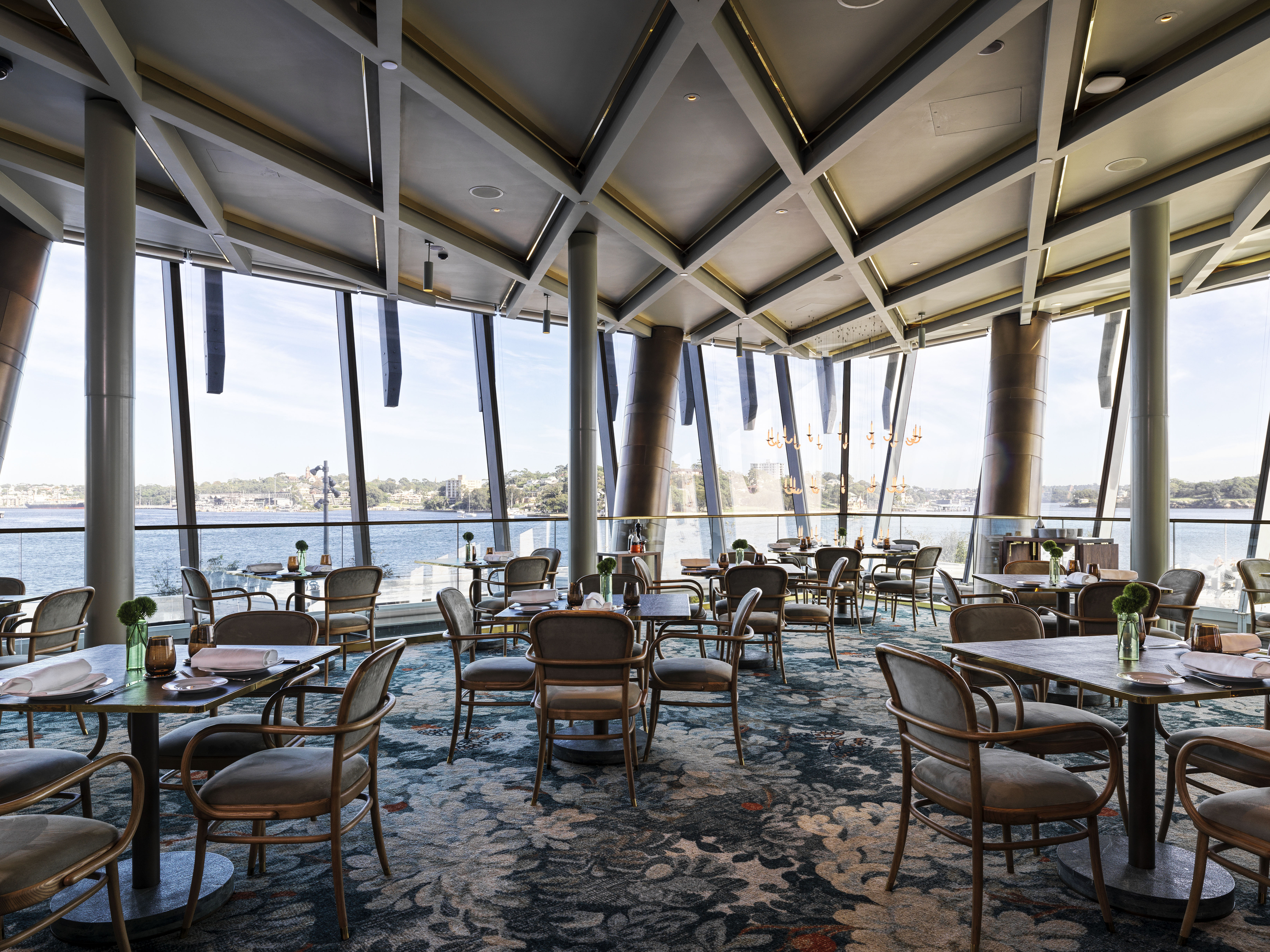 a'Mare | Harbour View Room
Seated or Cocktail 50

Elegant and serene, a'Mare's Harbour View Room offers blissfully uninterrupted views of Sydney Harbour. With seating for up to 50 guests, this stunning space features dramatic glass windows inviting plentiful natural light, as well as a delicate green and blue colour palette that nods to the crashing sea below. The Harbour View Room feels elevated and refined, with gold trimmings, statement carpets and glistening harbour reflections.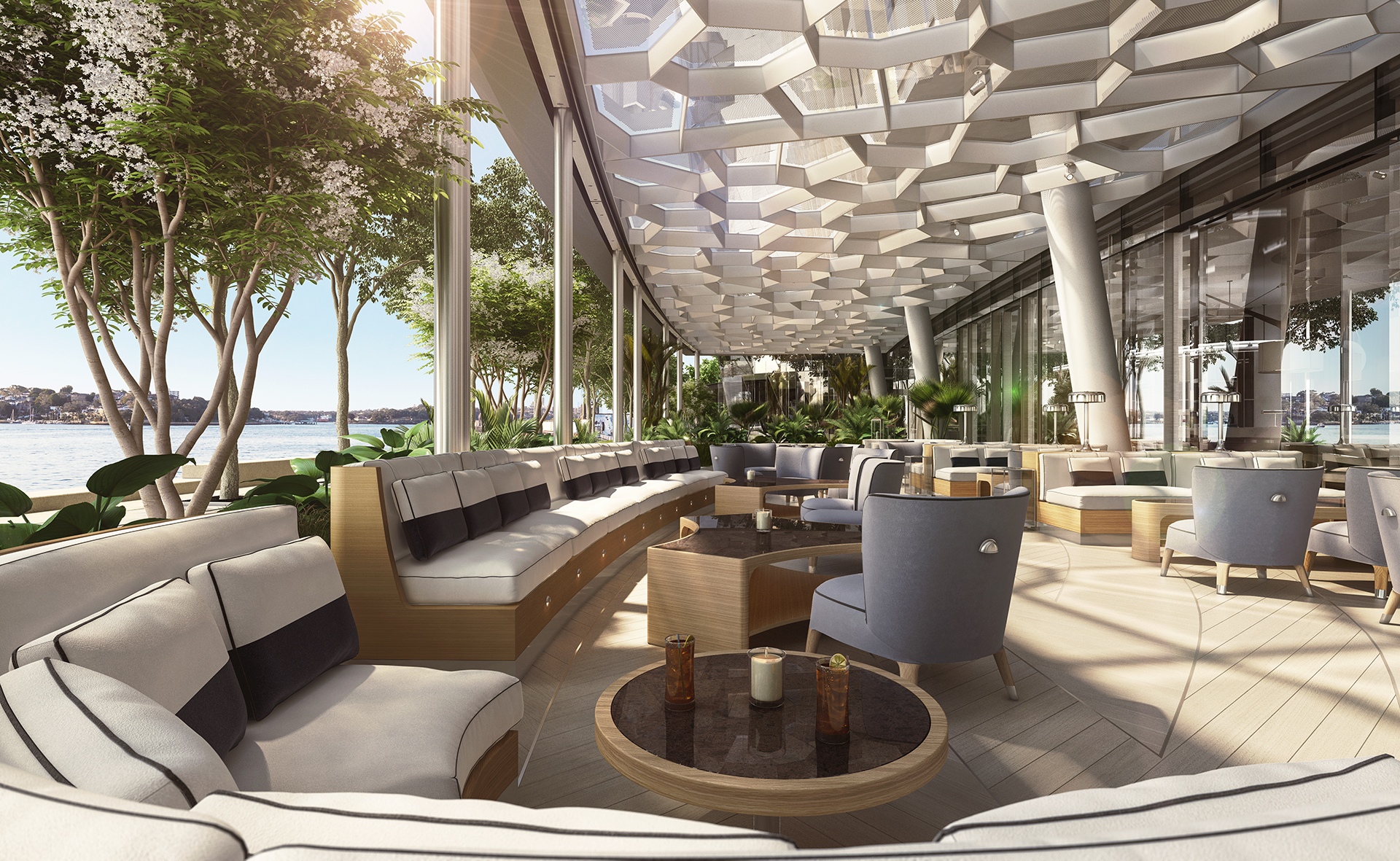 TWR | Outdoor Terrace (Right)
Cocktail 50

Designed by New York based Meyer Davis, one of the world's leading international design practices, TWR Lobby Bar has a sense of luxe sophistication with vibrant hues and rich detailing, creating a destination for social energy. With a lavish custom-designed environment, the vibrant outdoor terrace area sets the scene for all kinds of occasions.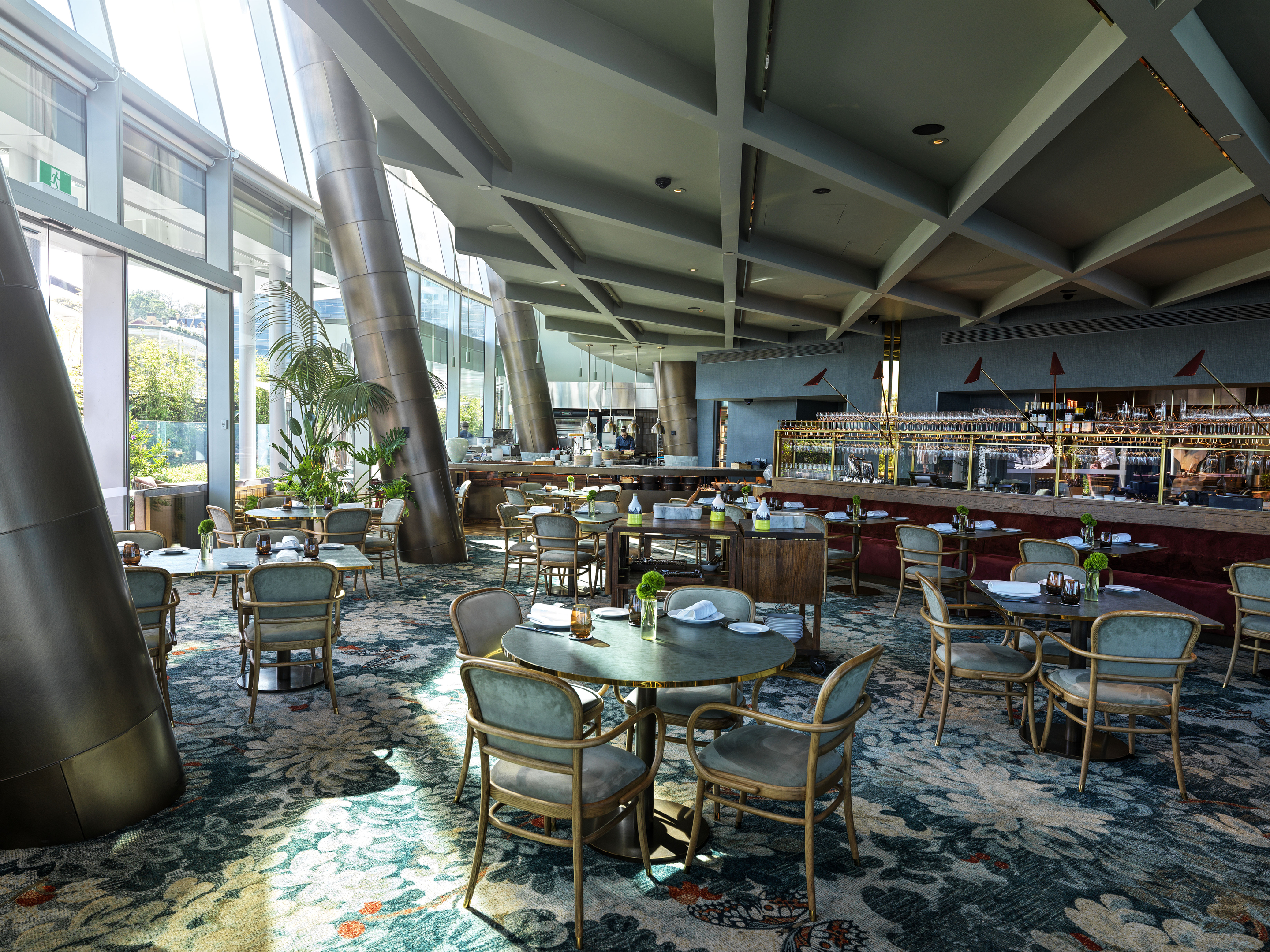 a'Mare | Main Dining Room
Seated or Cocktail 65

Inspired by the palazzi of old-school Italy, Venice, Milan, Rome and Lake Garda, a'Mare's Main Dining Room offers refined Italian luxury at its finest. A breathtaking ornate ceiling mimics the magnificent blue hues of the harbour, while luxurious furnishings fit for up to 65 guests make the space feel all the more immaculate.


Contact Us
Contact our private event specialists
Start planning your next private event at Crown Sydney.
Privacy Collection Statement: Crown Sydney Property Pty Ltd collects your personal information to respond to your enquiry and to communicate with you. Your personal information will be disclosed to Crown Resorts Limited and may be disclosed to our other related bodies corporate and third party service providers. Please refer to Crown Sydney Property Pty Ltd's Privacy Policy and Crown Resorts Limited's Privacy Policy for full details, including how you may access your personal information and/or complain about a privacy breach.