Yoshii's Omakase
Yoshii's Omakase at Nobu, Crown Sydney
Chef Ryuichi Yoshii's carefully curated Omakase event at Nobu, Crown Sydney, mesmerises intimate audiences with renowned mastery accumulated with over 38 years' experience across Japan and Australia.
Exclusive, multi-course sushi is served to up to ten guests. With the modern precision and creative ingredient combinations, that earnt Yoshii's Omakase two Chef Hats from the Good Food Guide Awards.
Please note we only have a limited number of reservations available, released via our website on a monthly basis.
Bookings are released on the first day of each month at 12pm for reservations available in the following month.
Booking Policy
A 15% surcharge applies on all Public Holidays. An additional service fee of 10% applies to bookings of 8 people or more.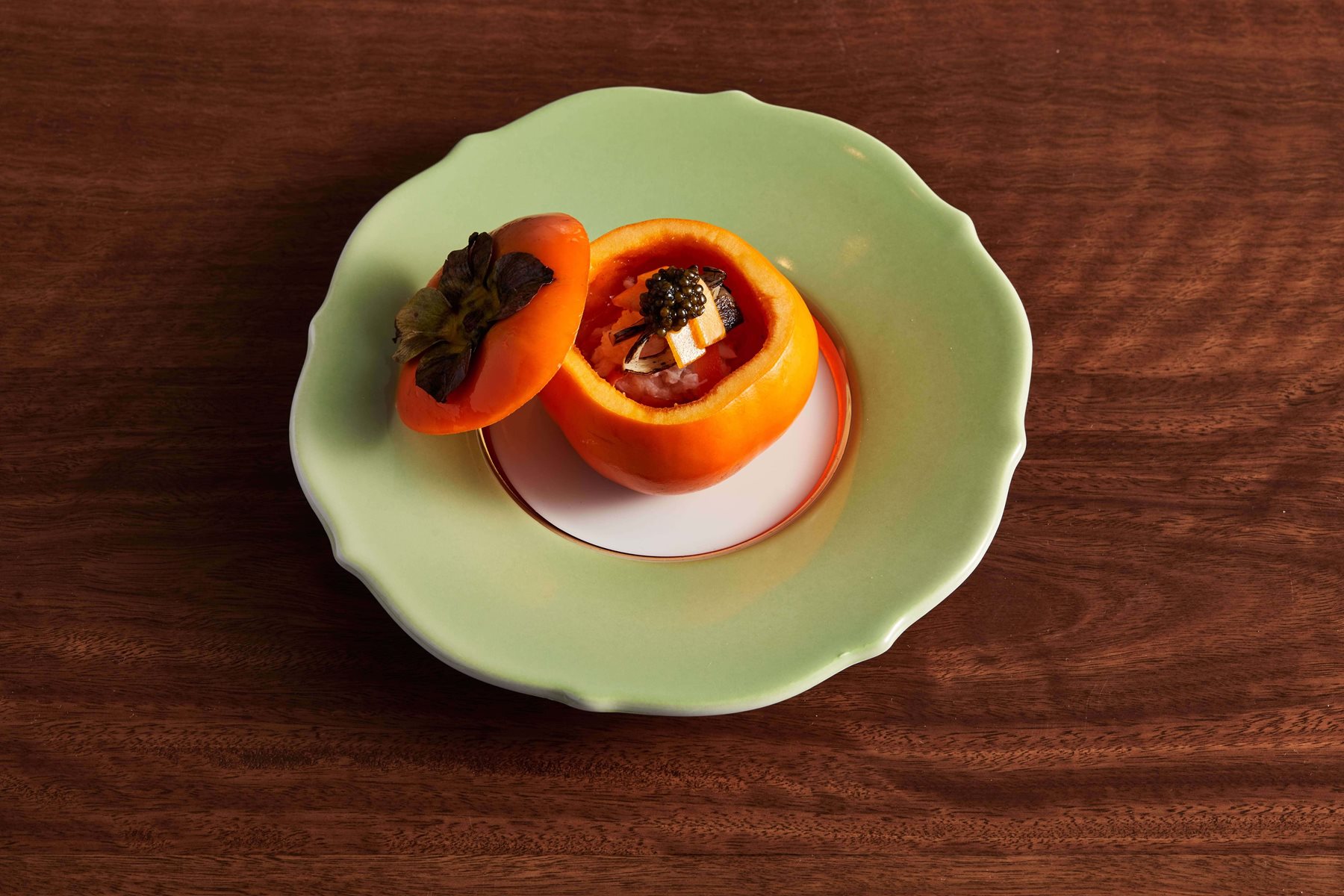 Food Philosophy
An intimate dining experience
In an intimate 10-seat restaurant set inside the entrance to Nobu, Yoshii's Omakase at Nobu is designed to create a unique dining take on the Omakase tradition.
Derived from a Japanese phrase meaning "I'll leave it up to you," the culinary experience will leave all decision-making in the hands of Chef Yoshii. Diners are still engaged in the cooking process, with Chef Yoshii preparing their meal in front of them in an intimate and personal setting.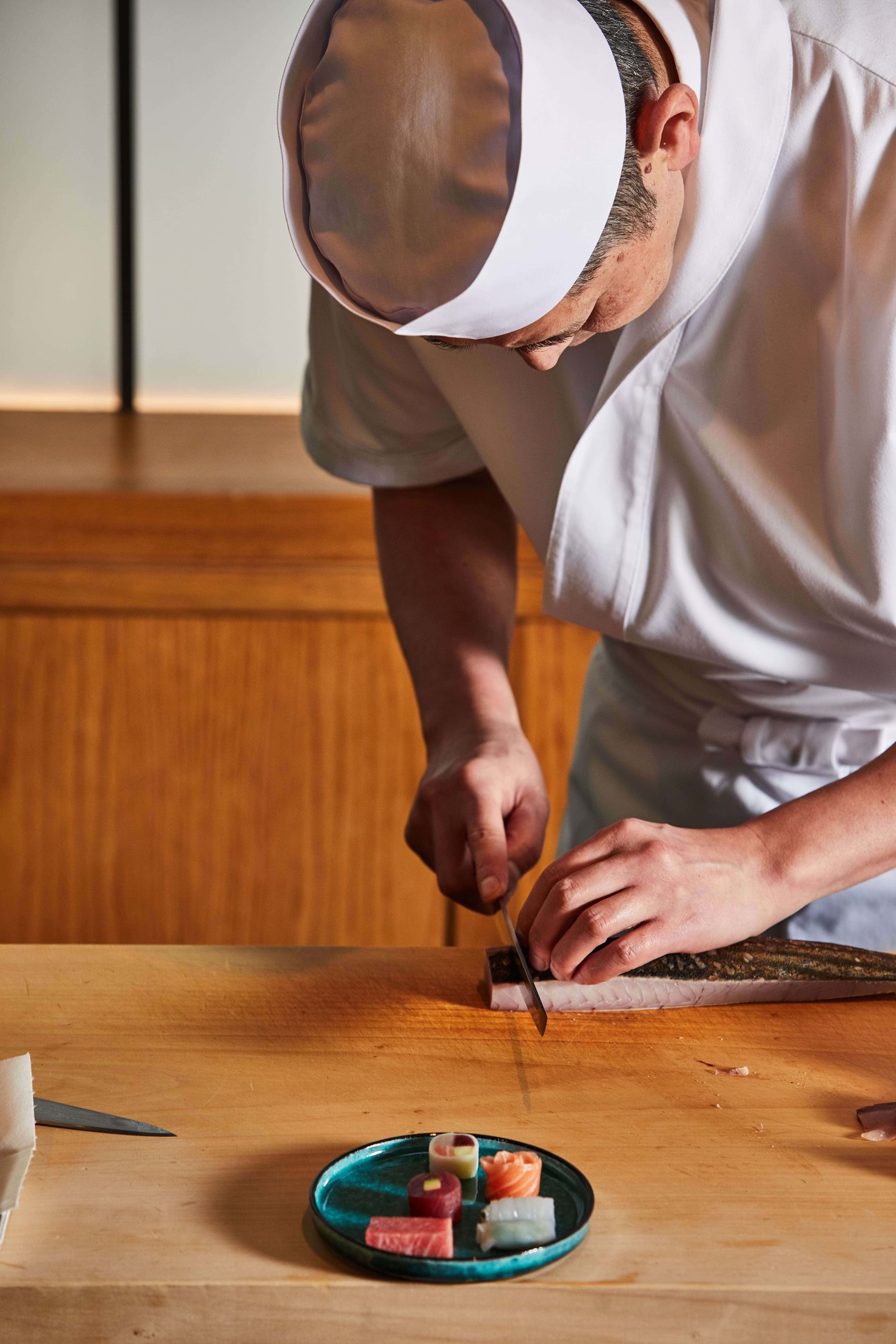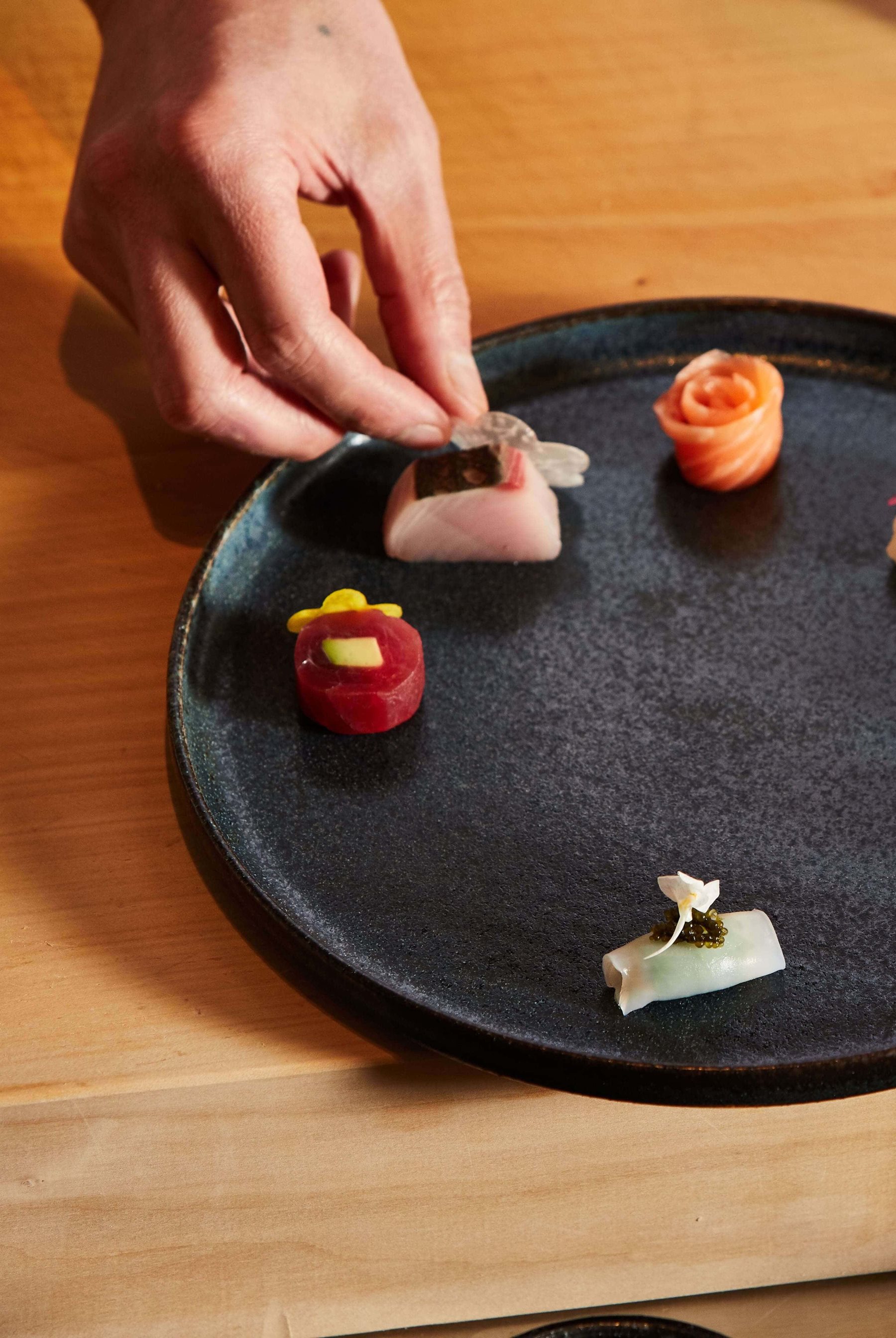 Chef
Sushi master, Ryuichi Yoshii
Ryuichi Yoshii is a second-generation Japanese Sushi Master, with his work in that area considered the benchmark in Australia. Born in Nagasaki, a suburban town near Fukuoka in the south of Japan, Yoshii learned the art of Japanese cuisine from his Sushi Chef father at a young age.
The mix of exotic cultures and diversity of food in Nagasaki inspired his open-minded, experimental approach to cooking. Now Yoshii is as well known for his amazing knife skills as he is for his clever and thoughtful combinations of unexpected ingredients.
Sydneysiders may know Chef Yoshii from his former roles as head chef of Shiki Japanese Restaurant, followed by Yoshii Restaurant, and then Barangaroo fine-diner, Fujisaki.
His dream of owning his own restaurant finally came to fruition in 1997 in prominent Darling Harbour, Sydney. Yoshii's skill and reputation went from strength to strength and in 2002, Yoshii moved his restaurant to Sydney's up market The Rocks, where his popular seasonal menu became even more refined.
Yoshii's concept that food and wine should complement each other to create the ultimate experience is reflected in his menus and pairings. Yoshii's reputation is far reaching with several international TV cooking show appearances and he also became a regular character in Oishinbo, a popular Japanese 'grown up' comic book focusing on food.
In recent years, Yoshii has showcased his signature dishes and knife skills in front of hundreds of foodies and critics at summits, shows and festivals all over the world.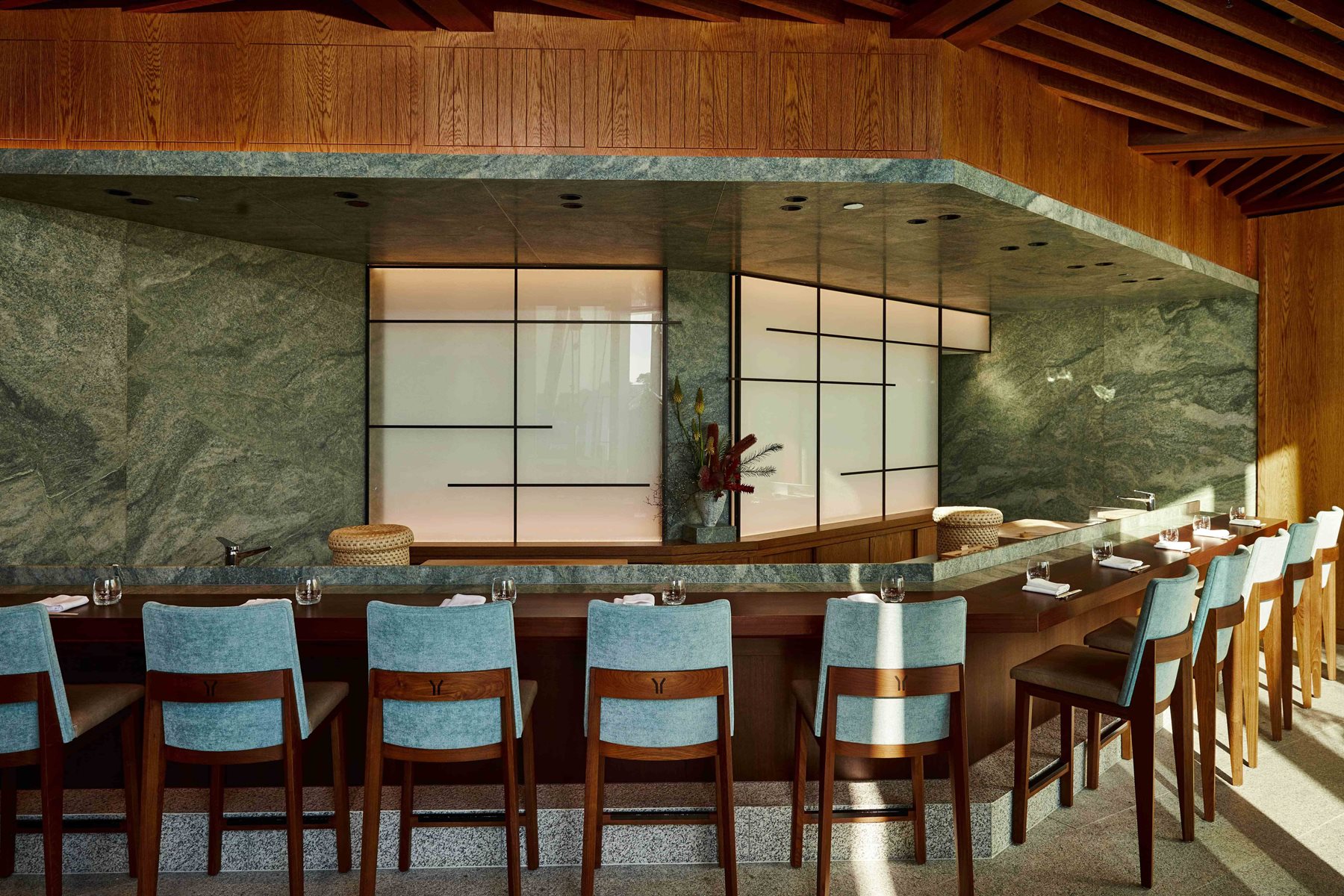 OPENING HOURS
Second Seating
8:45pm - 11:15pm (Fri, Sat)
Please note we only have a limited number of reservations available, released via our website on a monthly basis.
To ensure you have the best experience, please arrive at your reservation time, as service will start once all guests are seated.
This content appears at the bottom of the Venue Details Widget
Terms
The finer details
Discover all the finer details to make your time at Crown Sydney seamless and enjoyable.
Booking policy

A 15% surcharge applies on all Public Holidays. An additional service fee of 10% applies to bookings of 8 people or more.

We take note of your table preference; however, table location is subject to change. Your seats will be held for 15 minutes post your reservation booking time. Should you wish to cancel or amend your reservation, contact us at +612 8871 71871 at least 12 hours prior to your reservation.

The sale or transfer of this reservation is strictly prohibited.

Crown Sydney do not accept minors under 16 years old dining without a parent or guardian.
Cancellation policy

Credit card details are required to secure this reservation. No charges will be processed on your card at the time of booking. Should you wish to cancel or make changes, please contact us at +612 8871 7171 at least 12 hours prior to your reservation, or a cancellation fee of AU$100 per person will be charged to the card provided.
Dining policy

Our dining policy has been drafted to ensure that all our guests have the most bespoke dining experience at Yoshii's Omakase. Your Reservation will be held for 15 minutes. Should you arrive 15 minutes after your reservation time we will not be able to accommodate your reservation. All mobile phones are to be turned on silent before entering Yoshii's Omakase. If you need to answer or make a phone call, please do so on our terrace. Flash Photography is not permitted. Due to the nature of Omakase tradition we are unable to cater for any allergy or dietary requests. While dining at Yoshii's Omakase we ask that you respect the guests around you and give thoughtful attention to the explanations and showmanship of our Omakase masters.
Dress standards
Parking

Limited parking is available on-site at Crown Sydney. Discover your most convenient way to visit including nearby carparks and various public transport options offered close by. Learn more.